Book your exchange year now – get AirPods and the perfect merch-kit!
We are giving out AirPods, new stylish merch, and other golden nuggets for those who book their exchange year September 1 – September 30. This offer applies to all our high school programs and destinations 2024/25. Unwrap the offer today!
Map out your exchange studies now!
Experience a new culture, form new bonds of friendship, get confident in a new language and feel yourself blossom.
We're by your side, guiding you from application to graduation.
Speedy Points of Info:
For students 14 – 18 years of age



Live with a host family or on campus



Study at a local high school abroad or select your own


100% Departure Guarantee


Free cancellation until December 1


24/7 expert support before and during your trip
The Awesome Kit You Get:
Airpods – as you need the best soundtrack to your new adventure



Airpod case -to protect your AirPods



T-shirt – stylish comfort (design may differ from the image)


Tote bag – to always keep your essentials close by
Get Kitted for Dreamy Days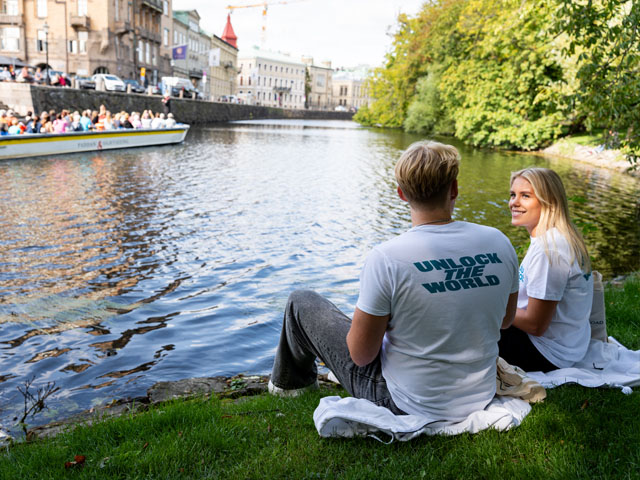 Book your exchange program before 30 September

Get all this included
Explore our destinations
Study high school in the USA, UK, Canada, Australia or any other of our destinations!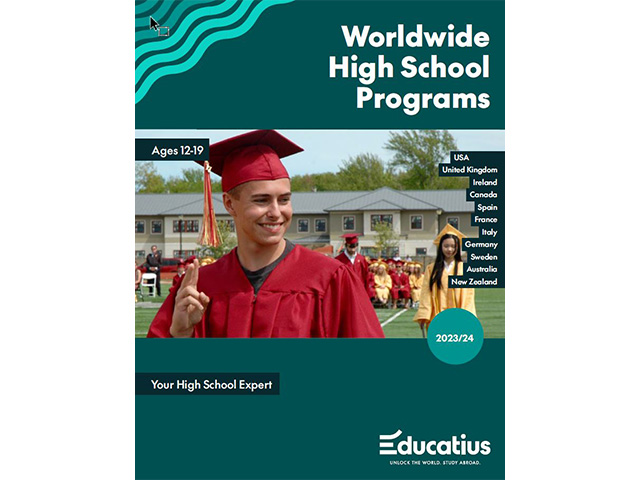 Free brochure
Download our new high school exchange brochure for 2023/2024 and get a full guide to our programs, destination and schools.
Get the brochure
What others say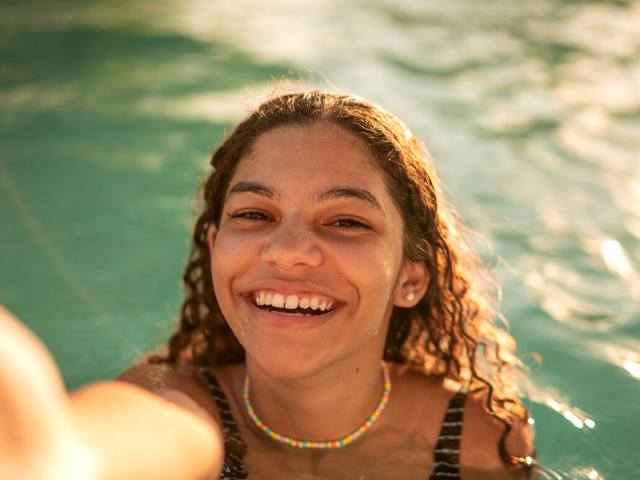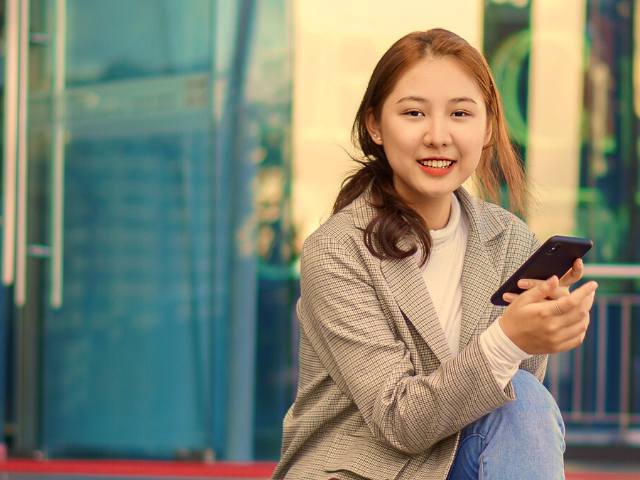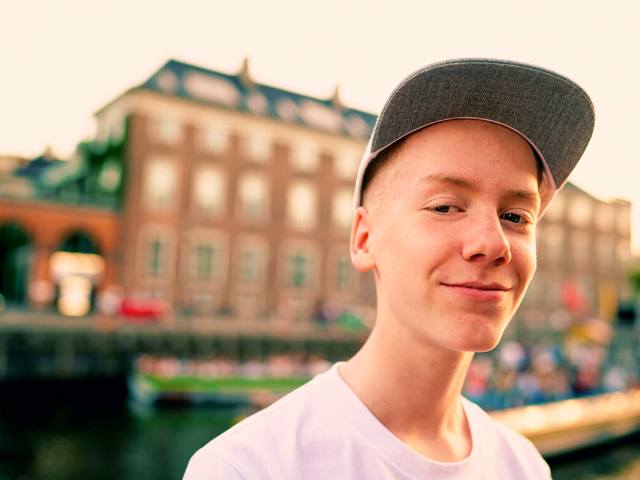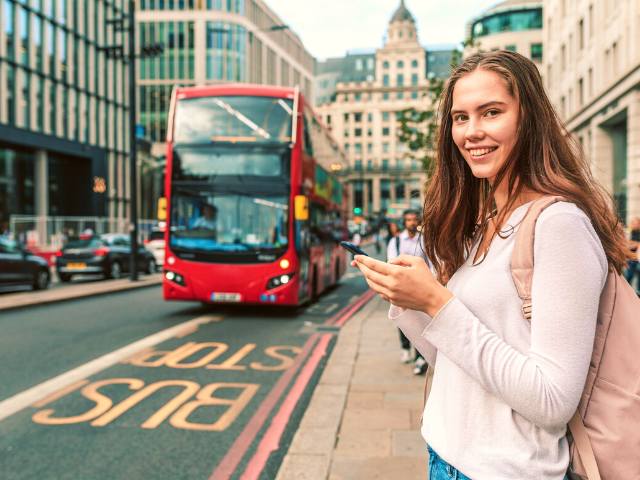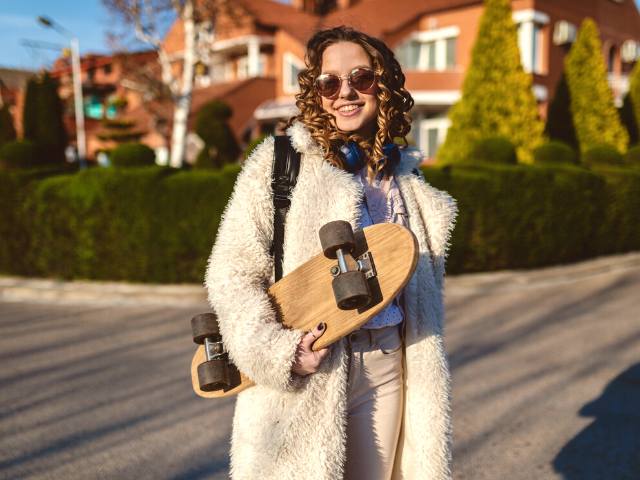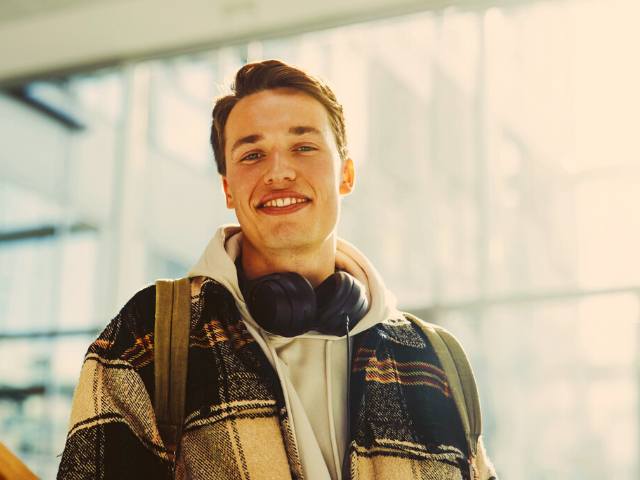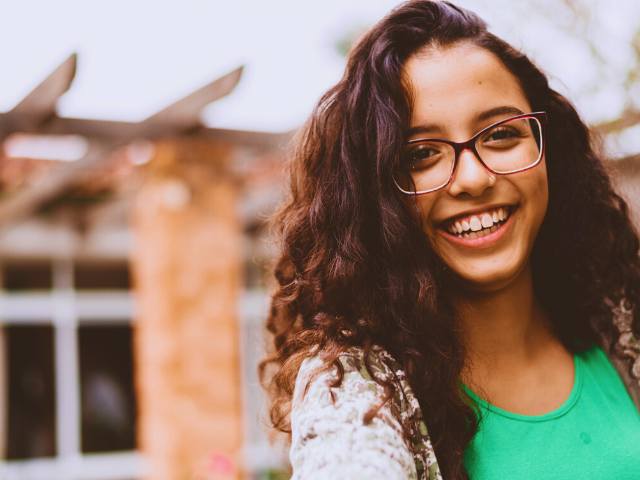 "Being an exchange student here was the most life-changing experience of my life. I am so grateful for having this opportunity and I learned and grew so much as a person. I think that every single second here will be unforgettable for me, I met so many wonderful people."
"My host family always tried to give me as many experiences as they can during my exchange year! My host family took me to Flagstaff, Arizona, where I fell in love with my future University. We've traveled as a family to Mexico and California to enjoy the nice weather. I've never had Mexican food before and now I'm addicted to it!"
"I will always remember how fun it was no matter what the conditions; with the sunshine we would go to the beach and on the rainy days we would all gather and hang out in someone's room and find something to do together. But the thing I will remember the most is the second family I made here."
"One of my proudest moments as an exchange student was when someone in my class asked where in England I lived and which elementary school I went to. That's when I understood that my English had improved so much that even people living in England thought I was from here."
"I love seeing new cultures and I definitely want to see more different cultures. It showed me how different and fun school can be! I became way more self-confident and I will remember the joy I experienced every day through the most random things."
"Most important remember to live in the present while you are an exchange student. Time flies by faster than you think and before you know it you have to return home. It's important that you make an effort in making your exchange stay become a success."
"My proudest moment in Canada was when I was accepted in Pre-Medical School. I put a lot of effort and work towards this and when I achieved the first step of my dream to become a plastic surgeon in Canada. I was really proud of myself! I was able to take a lot of classes and enrolled in dual credit courses for college!
Start planning your high school dream now
Talk to our experts
Fill out the form, and our experts will get in touch with you. You'll receive answers to all your questions and access to the September offer.