Baking Hamantaschen
Baking hamantaschen is an annual tradition for Lisa to do with her International Students. Lisa kindly shared her prized family recipe with us as well as a little bit about the history behind these delicious pastries. Thank you, Lisa!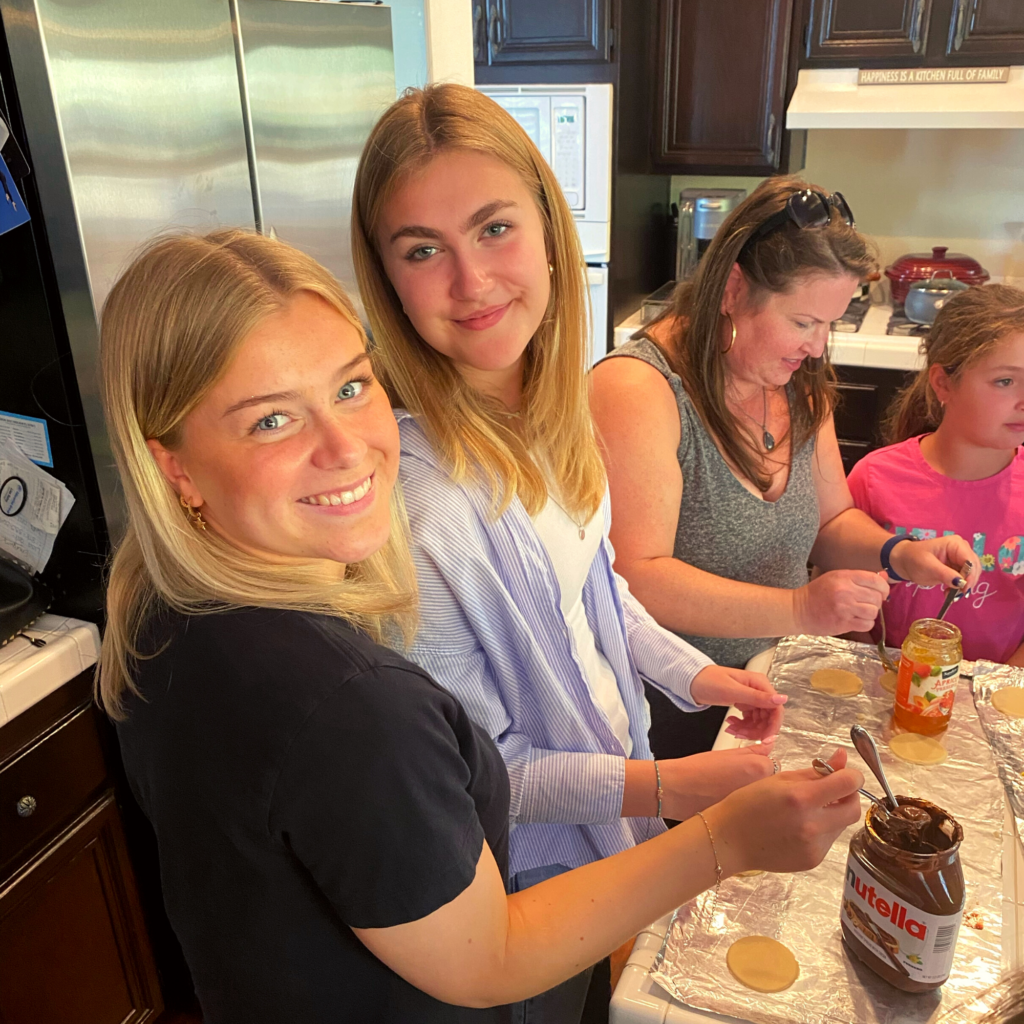 "Baking hamantaschen is fun (and delicious!) to make with my kids. so much fun and so delicious! Many of my past students have kept with the tradition and make them at home in their countries!
The pastries are supposed to symbolize the defeated enemy of the Jewish people (Haman). The word tash means "pouch" or "pocket" in Yiddish, and may refer to Haman's coin purse filled with bribe money.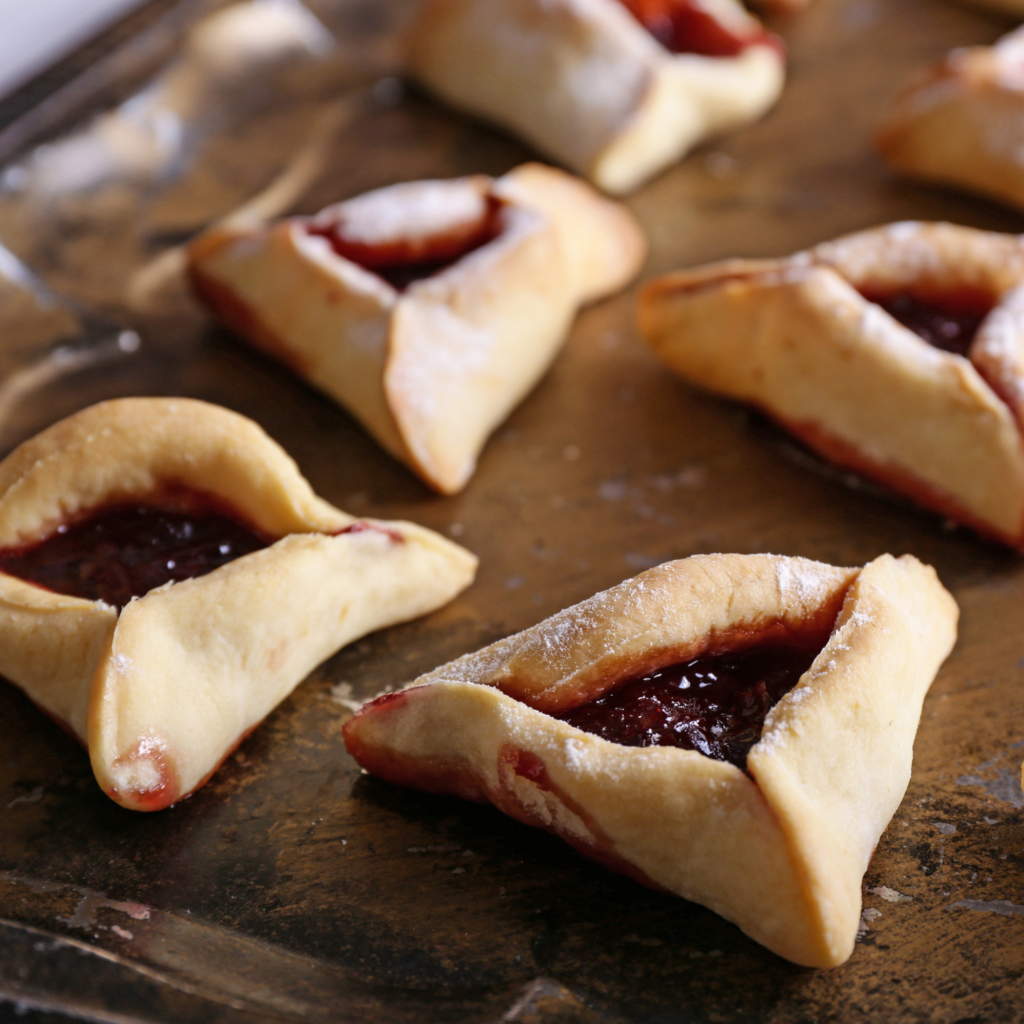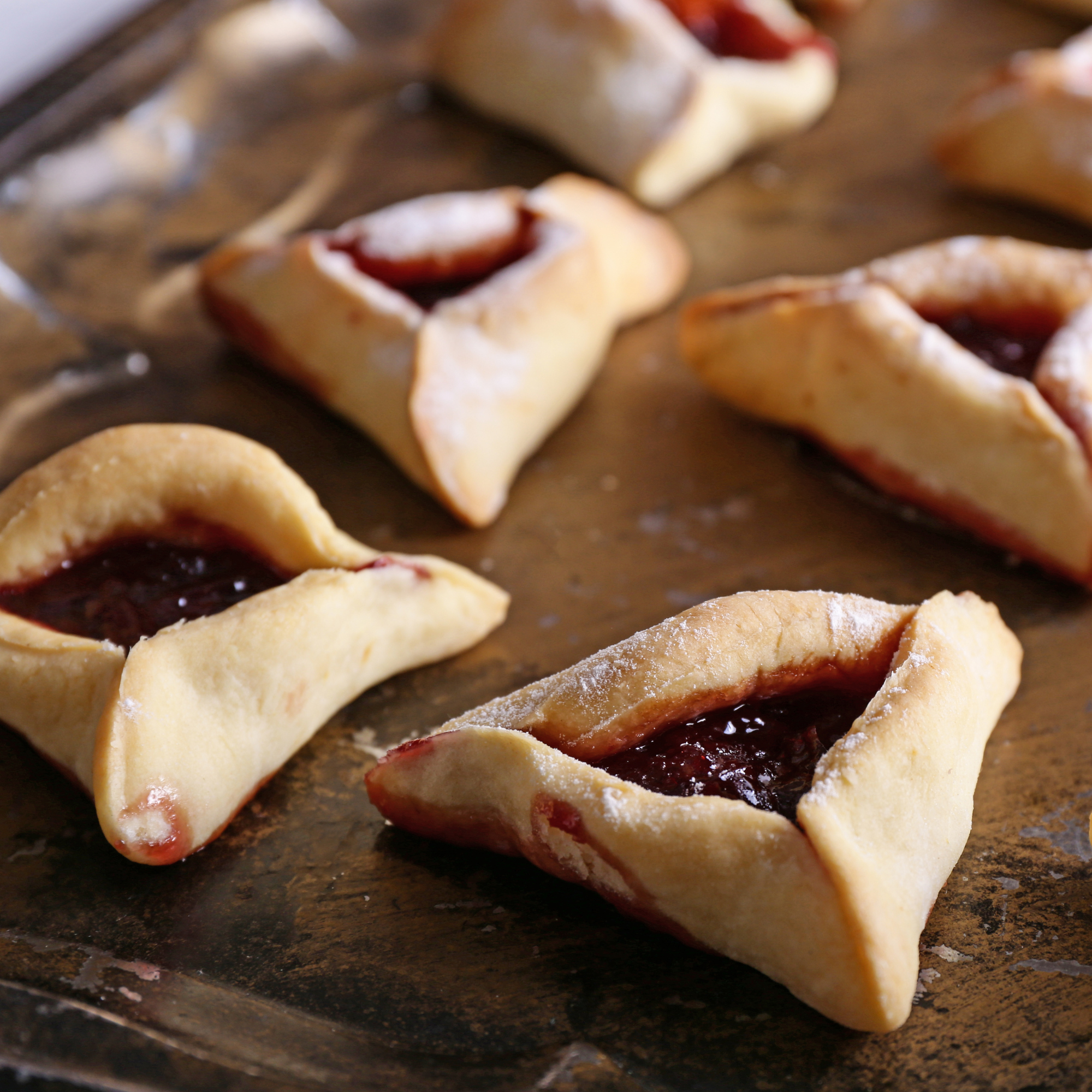 Ingredients:
4 1/2 Cups Flour
4 tsp baking powder
1 tsp salt
1 1/2 C sugar
2 eggs
1/2 C milk
1 tsp Vanilla
2 Sticks of room temp butter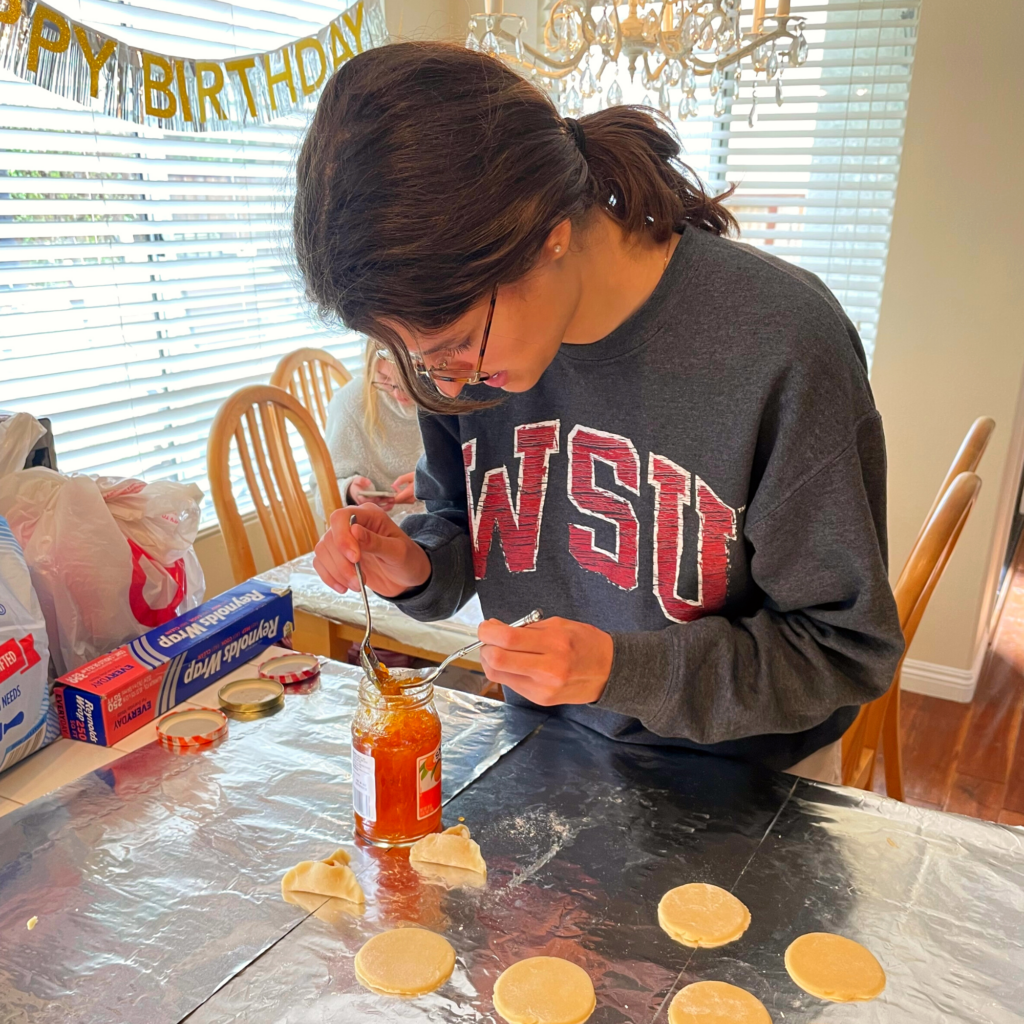 Directions:
Step 1
Preheat oven to 375 F
Step 2
Sift together flour, baking powder and salt
Step 3
Cream butter, sugar, eggs, vanilla, and milk together in mixer until fluffy
Step 4
The dough will be sticky. Place dough on wax paper and refrigerate overnight.
Step 5
Roll out sections to about 1/4-inch thick and cut into circles.
Place a small amount of any jam in the middle. Pinch to make a triangle, forming a pocket of jam in the center.
Step 6
Place on a parchment lined cookie sheet and bake about 15 min or until the edges are golden.