Quick facts:
Program type: Classic High School



Duration: Academic year or semester



Visa type: Student visa



Language: Basic French knowledge is preferred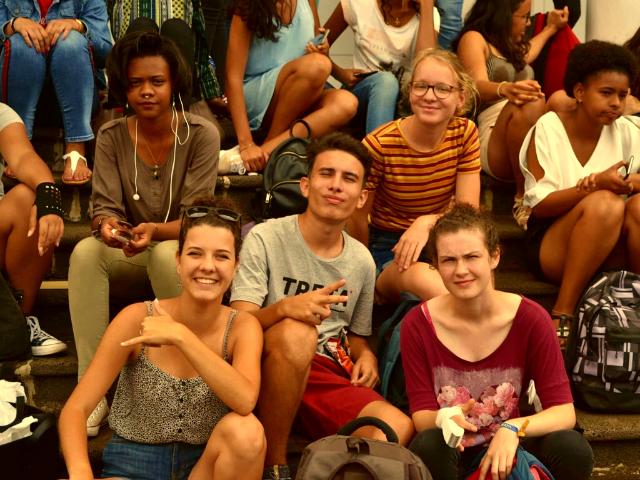 About high school in Réunion
Just like in France, the exchange students in Réunion will attend "Le Lycée". All your classes will be in French. It might be a bit challenging initially, but the teachers and pupils are used to exchange students and will give you the support you need. You will learn more and more new words each day and rapidly notice how much you have improved.
Get in touch
Get our high school brochure
Unlock a world of exchange programs – get our high school brochure now!
Frequently asked questions
By staying with a Reunionese host family, you will get an insight into a distinct and exciting culture that you only find on this island. The Réunionese culture blends European, African, Indian, and insular traditions. You will not least mention these fusions through the cuisine, the Creole language, and music. All our host families speak French, sometimes along with the indigenous language of Réunion Creole.
Our host families live all over Réunion. Some live in charming villages, others in city areas close to restaurants and stores, and others near the ocean. Either way, you are not very far from anything when living here.
In Reunion, we offer our Classic program.