Quick facts:
Program types: Select state and private schools, boarding schools; classic or short-term programs



Duration: Term, semester, academic year, multiple years



Favorite cities: London, Brighton, Liverpool, Cambridge, Bournemouth



Language: English test required for most schools


We place you with a caring host family or on a wonderful boarding school campus – your choice!


We back you up with our Service Promise: multiple layers of support at all times
What others say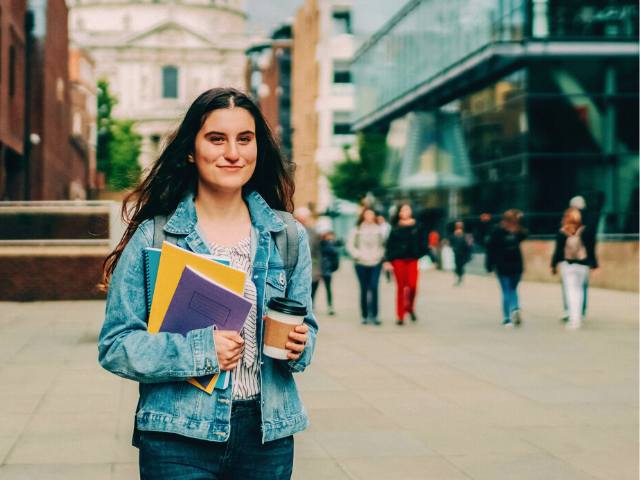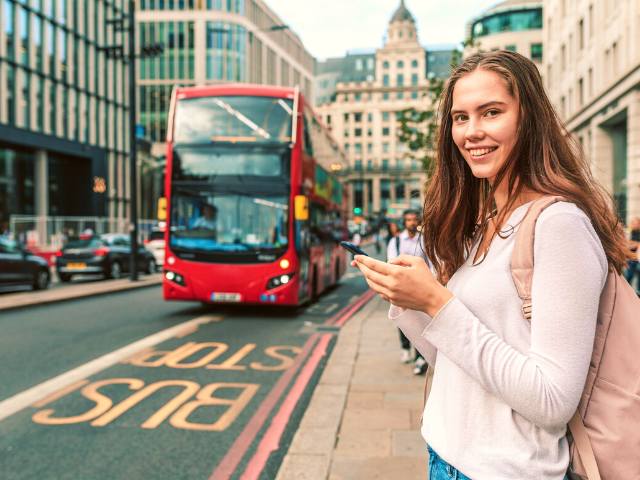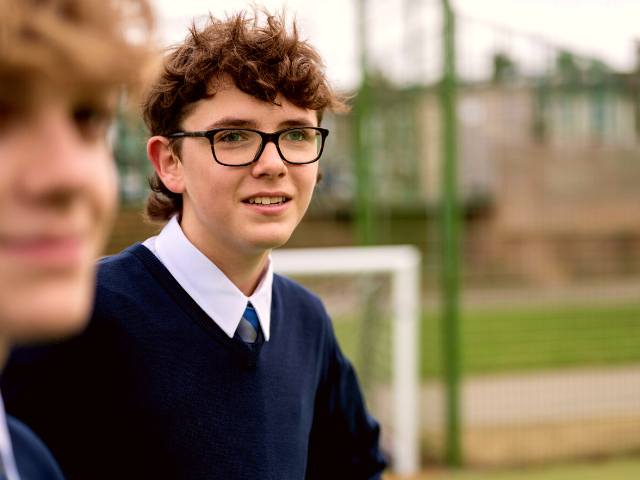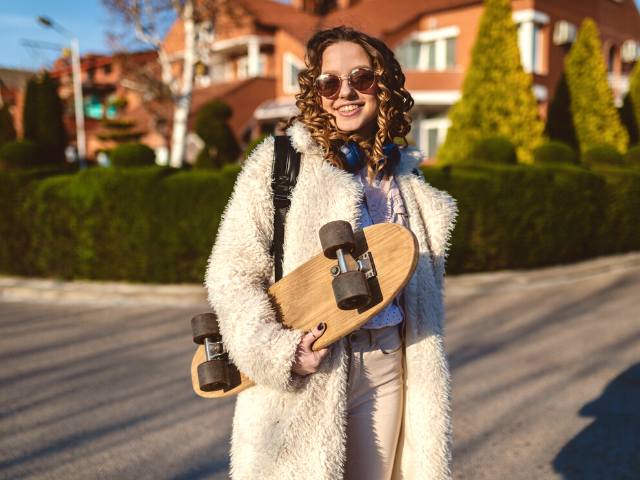 "I cannot thank my host family enough for everything they've done for me, for making me feel welcome and at ease since day one. A memory that I'm very fond of and I'll always keep in my heart is my 18th birthday celebration, when went down to Cornwall to a water park!"
"One of my proudest moments as an exchange student was when someone in my class asked where in England I lived and which elementary school I went to. That's when I understood that my English had improved so much that even people living in England thought I was from here. I came to England with really bad English and seeing how much it has improved really meant a lot."
"A really great memory is when we travelled to Wales for Christmas where I met more of my host family's family. They were all really welcoming and made Christmas really great. Waking up on Christmas morning was really fun and I managed to not miss my family too much. My friends and I would often have game nights where we played cards and board games. It was really nice every time my host family would join us and play with us."
"I love seeing new cultures and I definitely want to see more different cultures. It showed me how different and fun school can be! I became way more self-confident and I will remember the joy I experienced every day through the most random things. When I look back, I miss my time in England and all the people who made my exchange this nice."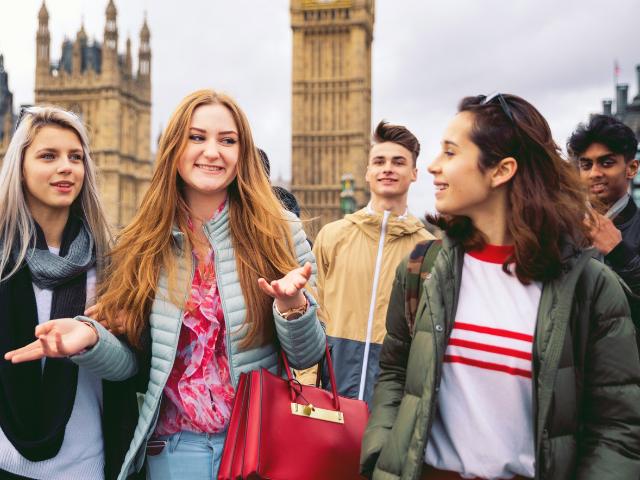 Soft Landing Camp
Our Soft Landing Camp in the great city of London is a blast! You'll enjoy your time in the buzzing metropolis, plus Discovery Tours of Scotland and Ireland. We also offer preparation for the Cambridge Exam and for students requiring visas, the SELT Preparation Course.
Schedule a consultation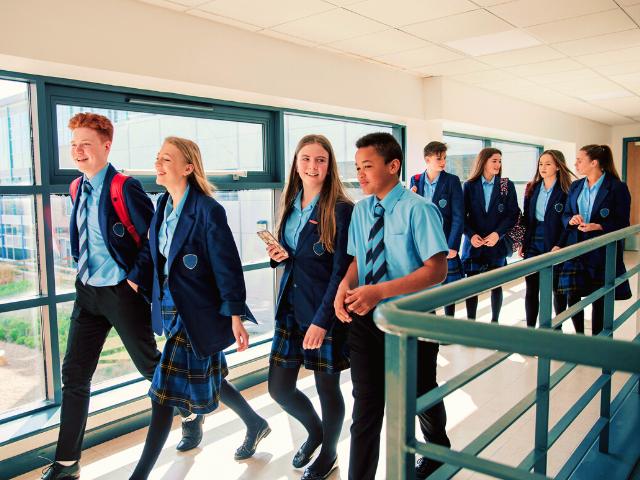 Our UK team
Our UK staff supports you through every step of your experience with a special emphasis on student welfare. We have long partnerships with schools that international students love. Our team members live close by the students they support, matching students with host families and overseeing their academic and social well-being until they complete their program. We also offer a guardianship program for UK boarding school students.
Learn more
Get our high school brochure
Find more information about the UK and our exchange programs – get our high school brochure now!
Frequently asked questions
Educatius has an unmatched portfolio of schools in the UK. We are the world's largest organization dedicated solely to high school exchanges, and our UK staff live and work in the communities where they support both students and host families. To prepare you for your exchange in the UK, we offer a four-day Soft Landing Camp in London at the start of the school year, and mid-term break Discovery Tours to London, Edinburgh and the Scottish Highlands, Ireland – Dublin and the North Coast.

Each Educatius student in the UK is covered by our Service Promise, so you can be confident that you'll receive ongoing support from before you arrive until the day you complete your high school program. Each student is assigned an Educatius Local Coordinator, who works with you, your host family and school to orient everyone and act as a liaison to resolve issues. Our 24/7 phone ensures that students and parents can always reach us in case of an emergency.
The UK is home to some of the world's most prestigious schools and universities, as well as being the cradle of the English language, so important for international business. Studying here can be the best preparation for attending a great UK university, and will always look great on your resumé! And how impressive is the classic British accent?
British families have been opening their homes and their hearts to international students for many years. They may live in the city, the suburbs, an apartment, a house, or with or without children of their own. Some host families have pets, some do not. Educatius UK's host families come in many shapes and sizes, but they all have one thing in common – they love learning about new cultures and providing international students with an unforgettable family experience in the UK!

Educatius UK is dedicated to giving you a truly immersive exchange experience in the UK. Students are placed with families who speak English as the primary language. If the family chooses to host two international students, they will be of different nationalities – to ensure students speak in English at all times.

As an international students and new member of a host family, you'll experience life in the UK first-hand. Your host family will introduce you to British culture and help you feel comfortable in your new country. You will have the unique opportunity to truly improve your English, experience everyday life alongside British people and certainly not least, create bonds with a caring family who will probably stay in touch with you for the rest of your life!
When you stay with a British family, you experience British culture and family life up close. All our families are carefully selected, and they will look forward to welcoming you into their home. Many have received exchange students before your arrival.

Your UK host family may live in a city or in the country – with or without children. Some have pets, some don't. You can expect to have your own quiet place to study and sleep, meals and reasonable transportation arrangements. In some cases, you might share a room with another international student from a different country than yours. You might walk, ride a bike, take a school bus or public transportation, or your host family might give you a lift to school. You'll share in meal times, fun family outings, holidays and activities as you become a new member of your host family!

It's important for you to communicate well with your host family, especially in the early days of your stay. You can count on staying with a caring family who are very much looking forward to getting to know you! They will help you settle into life in the UK, practise your English, make you feel welcome, answer any questions you have and support you when you need help or are unwell. Our Educatius staff on the ground is always there to assist as well.
UK boarding schools have long attracted students from around the world because of their academic excellence and reputation as the best preparation for university. If you come from an informal culture, you may find UK boarding schools more formal, requiring uniforms and emphasizing courtesy in day-to-day interactions. Classes are small and the emphasis is on supporting students in achieving their potential. Camaraderie among boarders is high and you will form lifelong friendships as you live, eat and study close to your classrooms. Educatius includes guardianship for boarding school students to add multiple layers of support.
Start by scheduling a free consultation with an Educatius advisor. We will walk you through the steps to choose your short list of schools in desirable locations, apply for your school and provide guidance for your visa application process if required. We'll support you every step of the way.
Take your pick from schools in locations across the UK on our Select or boarding program – including the famous regions of London, Cambridge, Brighton, Liverpool or Leeds. Or immerse yourself in traditional town life – you choose from over 30 high schools. Or, on our Classic program, you can choose a region and we'll find a great school for you there.
We offer the Select, Classic and Academic Exchange programs in the UK.

Select: You choose your favorite school and location – by the beach or in a f
amous city, with your interests in academic, sports or arts programs. We'll help you choose your dream school and arrange either a caring host family or a close-knit campus residence with your friends. Language requirements vary by school and visa requirements. Programs run from two weeks to multiple years; an ideal pathway to university.

Classic: This is a traditional cultural immersion and exchange program lasting from four weeks to five months. You live with a warm and welcoming host family while improving your language skills and attending a local high school which we choose for you. Only for students who do not require a visa to visit the UK. No formal language requirement, but a minimum of Grade C.

Academic Exchange: In this hybrid program, we choose the school but you can choose a sport, subject, language or climate that you like, and in some cases earn a diploma. The program runs a term or semester, a full academic year or multiple years. Language requirement: IELTS for UKVI 5.5.