This is Included
Program
Accommodation
Meals
Local Support
Resilience training
Orientation and Student Handbook
Certificate of Participation
Quick facts:
School types: Public, private or boarding school


Duration: Semester, full academic year, or multiple years


Favorite cities: Los Angeles, Boston, Miami, San Francisco, New York City, Washington D.C., Seattle



Language: English test required



Visa types: F-1, J-1
What others say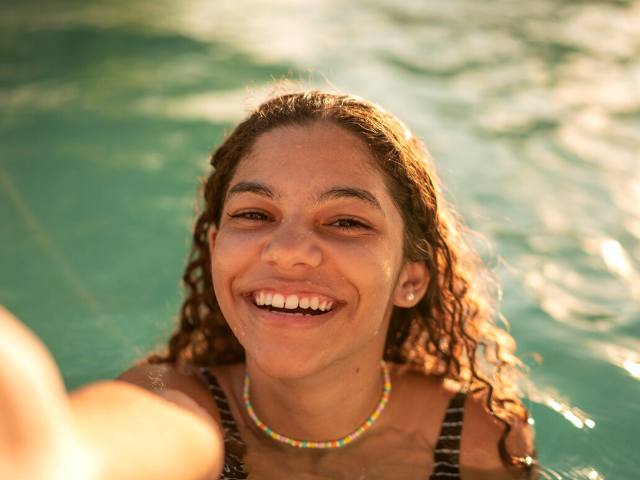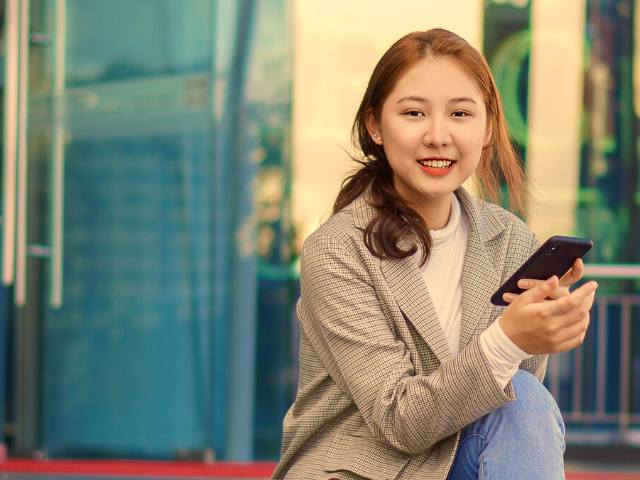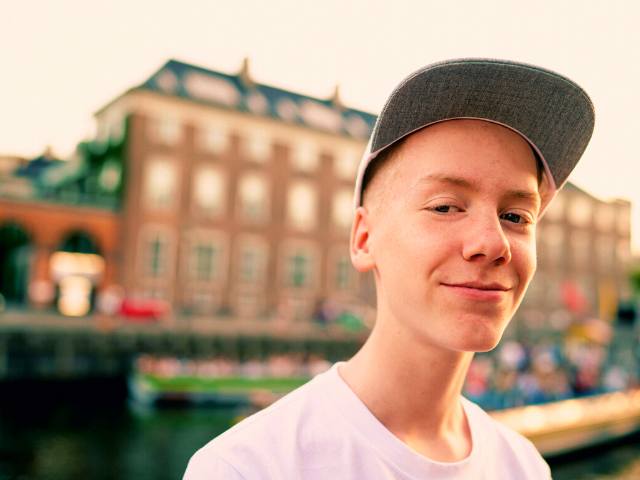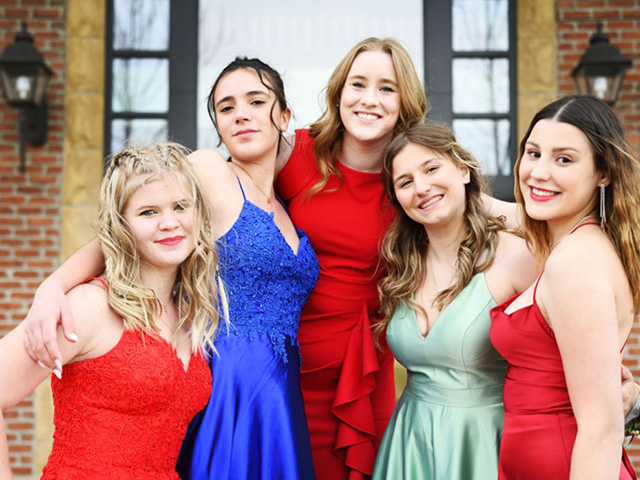 "Being an exchange student here was the most life-changing experience of my life. I am so grateful for having this opportunity and I learned and grew so much as a person. I think that every single second here will be unforgettable for me, I met so many wonderful people. The friends I made here were amazing and they will be in my heart forever. America has truly changed my life for the better!"
"My host family always tried to give me as many experiences as they can during my exchange year! My host family took me to Flagstaff, Arizona, where I fell in love with my future University. We've traveled as a family to Mexico and California to enjoy the nice weather. I got to see snow in Utah during February, camped at Kartner Caves—a gorgeous cave in Arizona. I've never had Mexican food before and now I'm addicted to it!. I really can't think of the departure day because I'm honestly don't want to."
"I will always remember how fun it was no matter what the conditions; with the sunshine we would go to the beach and on the rainy days we would all gather and hang out in someone's room and find something to do together. As the days passed, we would always find something different to do every day. But the thing I will remember the most is the second family I made here. The way my friends became my best friends and how they all turned into my second family."
"My exchange year helped me develop sense of responsibility in real life. It showed me how to manage the obstacles and be able to be independent. It also let me meet people that had a big impact on me and changed my perspective.  I joined the soccer team at my school, it was my first time playing soccer and I really enjoyed it especially the time with my teammates and the games. " 
Frequently asked questions
Educatius has been helping international students succeed for more than two decades. We are the world's largest provider of international student high school programs, and our team around the globe is deeply knowledgeable about what students need. We are a 'best partner' to some of the planet's top high schools, and our people are always there to troubleshoot and support students and families, ensuring the best possible experience on all sides. Once we commit to an international student's exchange, we guarantee that we will make it happen. Educatius is certified to the highest standards: we have been listed for eight years in a row by CSIET for the quality management of our USA F-1 Inbound Day High School program.
Educatius offers several ways to earn a USA high school diploma. Some students choose to study several years in the USA at a private or boarding school and can earn a diploma that way. Schools will even provide excellent college admission counseling. For students who wish to stay only one academic year for Grade 12, we can place you at a high school that offers the Diploma Year. This means you can participate in the magic of graduation and prom and earn your USA diploma! For students on a J-1 program or studying below the Grade 12 level, upgrade your program to a Dual Diploma with our online Dual Diploma. 
There is no substitute for living inside a USA family and society to learn about the world's largest economy and global innovation and cultural powerhouse. The knowledge and self-confidence gained from this on-the-ground experience will help a young person achieve his or her dreams, increase the chances of earning admission to the world's best universities, and lay the foundation for a powerful network of friends and relationships for the future. Whether your interests lie in Silicon Valley, the entertainment industry, sports, science or anything else, studying in the USA is the best path to a top USA university, and looks great on your resume anywhere you go. 
Of course! If you attend a public or private high school we'll match you with a local host family. Our carefully selected families come in all shapes and sizes—with or without children, small or large, living in different forms of housing and from various cultural backgrounds themselves. What they have in common is a warm, welcoming attitude and a curiosity to learn about their student. As they open their homes and their hearts, they are happy to share American culture and to learn about their international student's own culture. Most of our students find that their supportive American hosts become family for life. The family will make it a priority to speak English at home with students.
Our host families welcome one or two students from different countries into their home as an international son or daughter. Families provide guidance, nurturing and clear expectations of responsibilities that a student will undertake as a member of the family. You can also expect your host family to provide three meals a day, a room with a bed and a dresser, a quiet study space and reasonable transportation. 
Boarding schools in the USA vary widely, and many offer enriched programs in sports, science or the arts. For example, if you love golf, horseback riding or water sports, there's a school for you. Another school might offer robotics, computer science, drama or music. What they all have in common is that you will enjoy a wide range of activities, while living and eating on campus with your friends. Students who experience a USA boarding school say they quickly learn to be well-organized, self-confident and self-sufficient! 
With our Select program, you choose the perfect school based on what's most important to you, and we match you with a family from there. Or you can choose a boarding school and live with your American and international friends in the dorm. We have decades-long partnerships with more than 200 schools across the USA in all types of settings: cosmopolitan multicultural cities and the rural American heartland, secular or religious, on the ocean, in the mountains and many more. Favorite locations for many students include Los Angeles, Boston, Miami, San Francisco, New York City, Washington DC and Seattle—there is an incredible diversity of culture in this massive country. On the Classic program there is no school or location choice. Instead, a volunteer host family chooses to host you, and we enroll you in a school nearby. 
The Select schools in the Educatius portfolio are all carefully chosen, based on our extensive experience of what international students love. The best school for you depends on your own hopes and dreams. Whether it's the excitement of Friday night football, a passion for dance, or a desire for an advanced STEM program that allows access to selected colleges and universities—the best school for you is the one that meets your hopes, dreams and interests. We help you understand your options and make the best choices. 
Start with a free consultation with an Educatius advisor. We get to know you so that we can provide customized recommendations. We help you with the application process, guide you on completing application online, and then we send the completed application to our school partners. You may apply to more than one school! 
 
Once you receive your acceptance, we guide you through the fee payments and visa paperwork. If you prefer to work with someone locally in your own country, let us know. In addition to our own offices, we work with experienced, trusted and professional agents on the ground, all around the world. 
There is no better investment in your future than a high school program abroad. The actual costs of high school in the USA depend on the location and type of school. Our Select high school program allows students to choose their dream school and is the best preparation for university.   
 
In general, Select public high schools are less expensive than Select private high schools, and boarding schools are the most expensive. International students on the F-1 program still need to pay tuition at public schools in the USA.  Any high school in internationally renown locations such as California (Los Angeles, San Francisco), Boston, New York City and Florida is likely to be more expensive than schools in locations like Arizona, Michigan, Ohio, Texas, and Utah. 
 
The package costs for Select high schools in the USA include tuition, accommodation (with a host family or dormitory) and meals. Most importantly, the costs cover ongoing monitoring and support of each student by our staff. When students have questions or need support, there is ALWAYS someone who can assist them, and even a toll free 24/7 telephone number to call. 
 
We work with international students to understand their budget and match them with the best high school that fits!  We do not charge additional fees for our personalized service.