Quick facts:
Program type

: Classic High School and Select High School





Duration

: Academic year or semester





Visa type

: Student visa





Language

: Basic Italian knowledge is preferred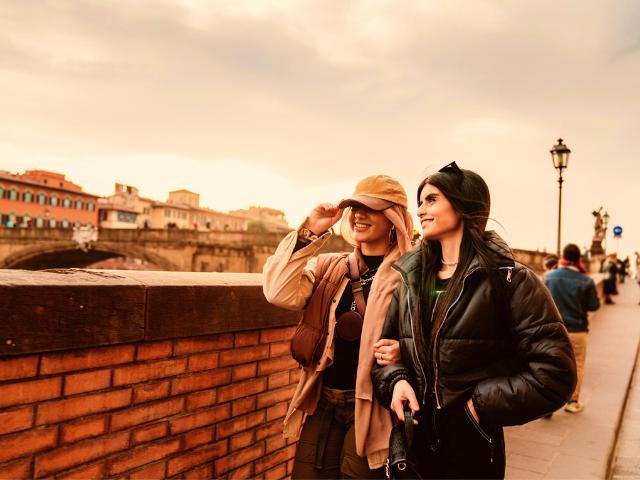 About high school in Italy
As an exchange student in Italy, you will get to experience how it is living like a true Italian teenager. You will get the opportunity to practice your language skills every day as well as to get to know fellow Italian classmates. Attending an Italian high school is an exciting experience that will develop you both as a student as well as a citizen.
Start the conversation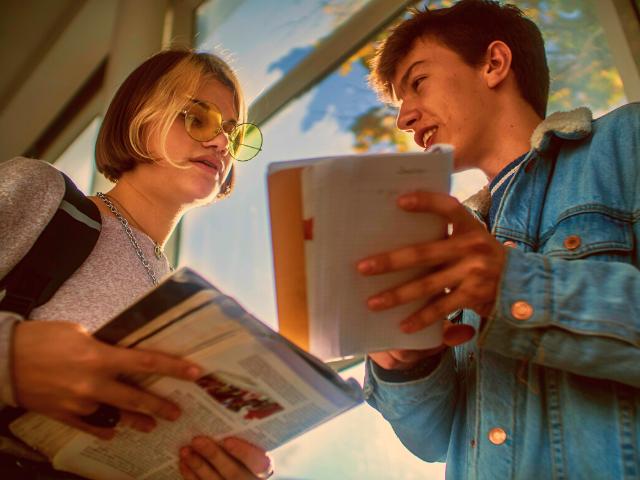 Select High School – study in Florence
The Select High School program gives you the opportunity to choose to study at Educandato Statale SS. Annunziata in the beautiful city of Florence. The world-known renaissance town is a good choice if you want to experience a perfect mix of Italy. Florence is located in central Italy and offers art, rich culture, fantastic weather, picturesque landscapes, and delicious food.
Start the conversation
Get our high school brochure
Get our high school brochure for more information about our exchange programs!
Frequently asked questions
When spending your exchange year in Italy, you will enjoy life in one of the world's most charming countries. The Italian cities of Venice, Florence, and Rome are known to be three of the most romantic cities in the world, and so is the Italian language. If you are a fan of the beautiful things in life, Italy is the place for you. Prepare for an exchange year full of astonishing surroundings, intense Italian conversations, and, not to forget – the best pizza in the world!
Staying with an Italian host family is the very best way of immersing in Italian culture. You will get to practice your language skills, learn more about Italian traditions and customs, and enjoy homemade Italian food. But not least, you will be a part of a caring Italian family keen to show you their version of the country.

One of Italy's most known traits is that the Italians are very close to their family. The Italians frequently have family gatherings and enjoy spending time with all the members. This means you will get a close insight into the culture, meet new friends, and get plenty of opportunities to practice your Italian skills.

Food is, obviously, another essential part of Italian culture. Your host family will prepare all your meals during your exchange year. You will get to enjoy delicious meals, all made with genuine ingredients. Prepare for a year full of pasta dishes, oven-baked pizza, bruschetta, prosciutto ham, tiramisu desserts, and lots more.
In Italy, we offer our Classic and Select programs.