Quick facts:
Program type: Classic High School, Select High School, and Boarding School



Duration: Academic year or semester



Visa type: Student visa



Language: Basic Spanish knowledge is preferred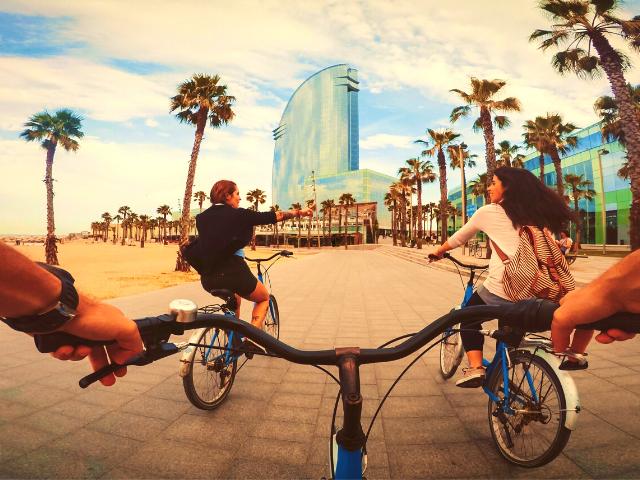 About high school in Spain
As an exchange student in Spain, you will get an excellent opportunity to experience the everyday school life of Spanish teenagers.

High school in Spain is made up of two cycles, ESO and Bachillerato. Exchange students are typically enrolled in Bachillerato or the last years of ESO.
Get in touch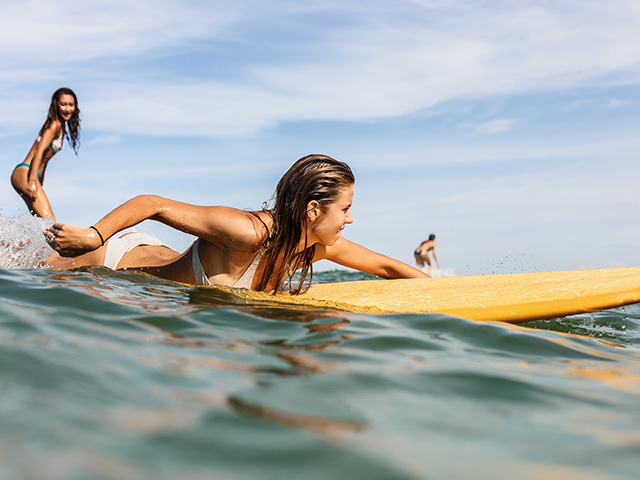 Tailor Your Journey
Are you a high school year student dreaming of an exchange year in Spain? Choose a customized exchange experience through the Select Program, where you have the freedom to select your ideal school!
Find your school
Get our high school brochure
Unlock a world of exchange programs – get our high school brochure now!
Frequently asked questions
With over 400 million Spanish speakers, the language makes it one of the biggest in the world. This means that you will open many doors by studying here, both regarding future career possibilities and, not least, when it comes to connecting with new people. Look forward to an exchange year full of sunshine, language skills, and friendships!
You will genuinely understand Spanish culture by staying with a Spanish host family. Besides being the ultimate way of finding out more about everyday Spanish life, it is the best way to improve your skills in the Spanish language. Before you know it, you can join intense discussions over family dinners and easily navigate society.

As a part of a Spanish family, you will experience holidays such as Día de Reyes and El Día de Todos Los Santos, celebrated characteristically in Spain's different regions. You will also enjoy typical Spanish cuisines such as croquettes, tortilla española, and gazpacho soup.

Spain is recognized as one of the top cuisines in the world. The food is, furthermore, often served at very affordable prices in its cafes and restaurants. If you love food, you are definitely doing right in choosing Spain as your exchange destination.
We offer a wide range of high school programs in Spain. These are Classic High School, Select High School, and Boarding School. Contact us for more information!