Pasta e ceci (pasta and chickpea soup)
Carla Kearns has been with Educatius for 12 years and is the Vice President of Marketing. Her start with Educatius coincided with her spending a great deal of time in Rome, Italy due to her Italian partner Alessandro and her 2 step children David and Aaliyah.
"Of course, there are many amazing things about spending a lot of time in Italy, but of course, one of my favorite things is really getting to master the cuisine. Italian food is often at its best very simple, but Italians take it very seriously. When it comes to food preparation, Italians are very traditional."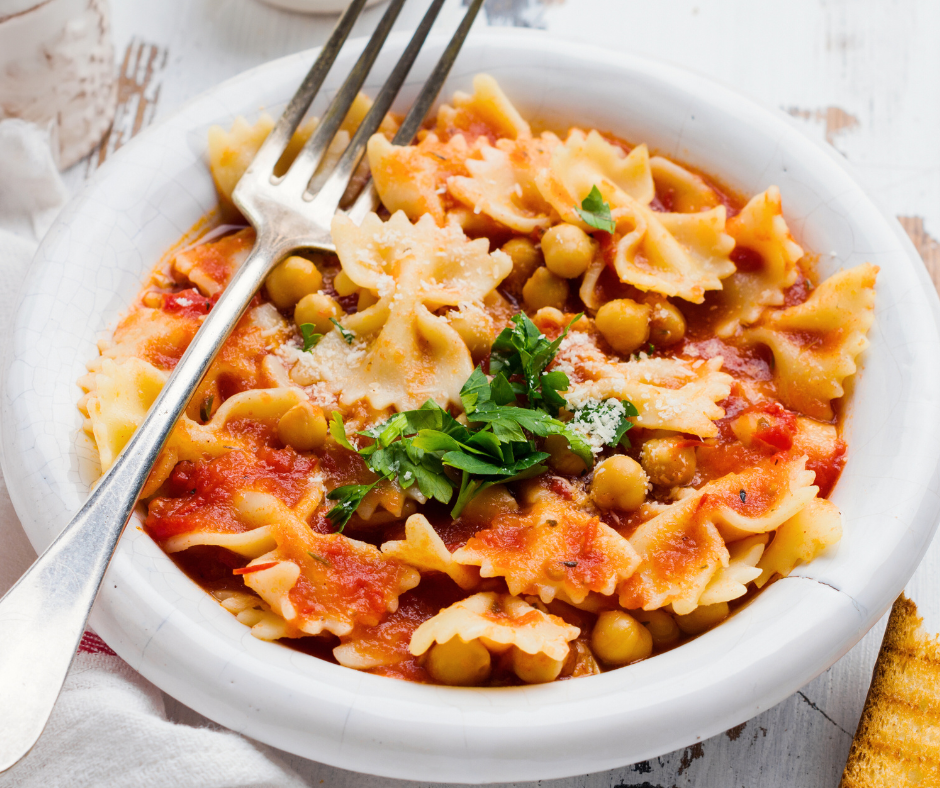 "If you have an Italian student in your host family, they are great to cook for because they are very enthusiastic about food, but they do probably have quite sophisticated tastes. In Italy, there is no concept of a children's menu, so they have grown up eating what adults eat."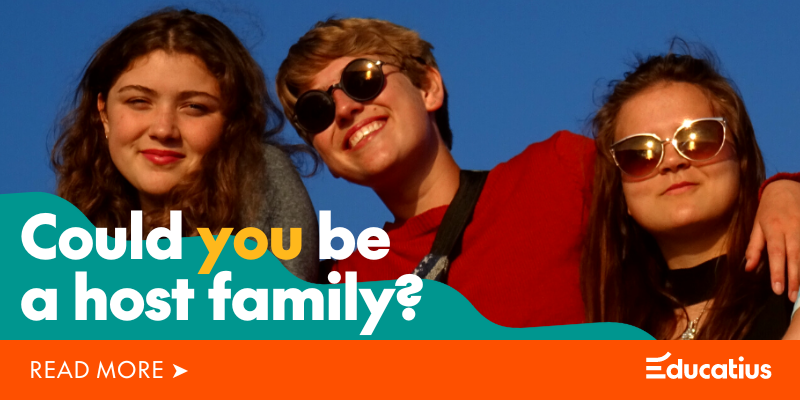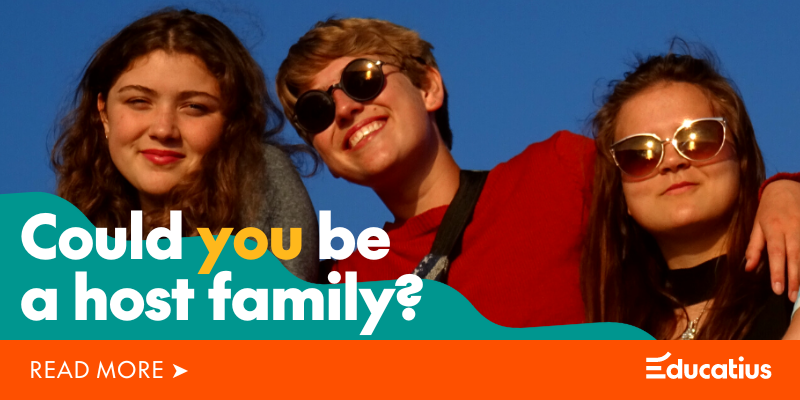 "Some of the most beloved pasta dishes from Italy, (I'm looking at you, spaghetti carbonara) actually quite challenging and technical to make correctly. However, the dish of Pasta e Ceci (chickpeas and pasta) is simple and fast to make using ingredients you probably already have at home. The resulting dish is a wonderful & hearty Italian comfort food and a fresh take from most of the pasta dishes you've probably ever had. It's vegetarian and can even be made vegan if you use pasta without eggs."
"You don't need to get fancy and soak the chickpeas! In my opinion it's better and creamier using canned ones.
Unlike most pastas this dish is more like a hearty stew – so it's even better as leftovers – after all the flavors all sit together."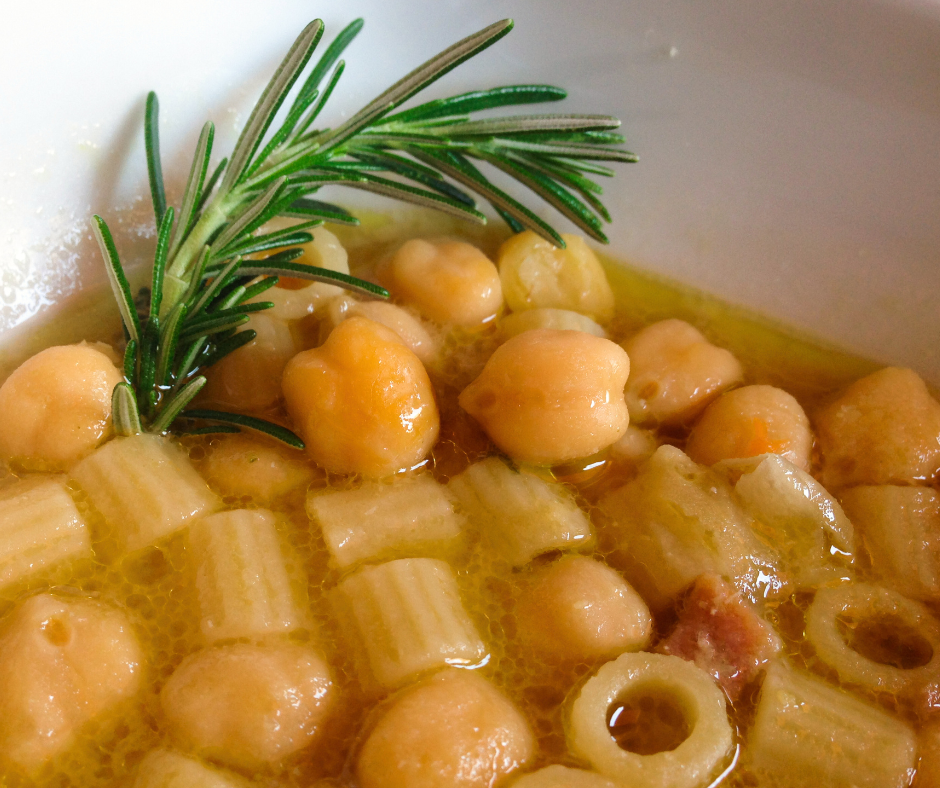 Pasta e ceci (pasta and chickpea soup)
Serves 4
2 x 15 oz cans of chickpeas (drained)
small onion, diced
1 stick of celery, diced
1 small carrot, diced
Salt
1/3 cup of extra virgin olive oil
A sprig of fresh rosemary
5 cups water
A parmesan rind (optional)
1/2 cup small dried pasta or 4/5 cup fresh egg lasagna sheets cut into small pieces
Black pepper
Instructions:
In a large pan, warm the olive oil before adding the onion, carrot and celery. Cook gently until soft.
Add the rosemary and chickpeas. Add the water, a pinch of salt and the parmesan rind if you are using it. Bring to the boil, then reduce to a gentle simmer for 20 minutes.
Remove half the soup mixture from the pan and blend until smooth, then return it to the pan. (Or use a stick blender.)
Remove the cheese rind. Taste and add more salt if necessary. Bring the soup to a moderate boil. Add pasta and cook until the pasta is tender. Add more water if necessary.
Season to taste.
Serve with a little more olive oil poured over the top.