20 Years of Exchange Experience
Educatius celebrates its 20th anniversary in 2023. 20 years equals a lot of experience, but it is people that make the difference. We organized a staff survey to investigate just how much talent, dedication and experience we have in-house.
Educatius is the world leader in exchange programs. We want to stay on top of our game, and one way to achieve this is by conducting surveys. We regularly evaluate our programs by interviewing students, parents, partners, and schools – and our staff.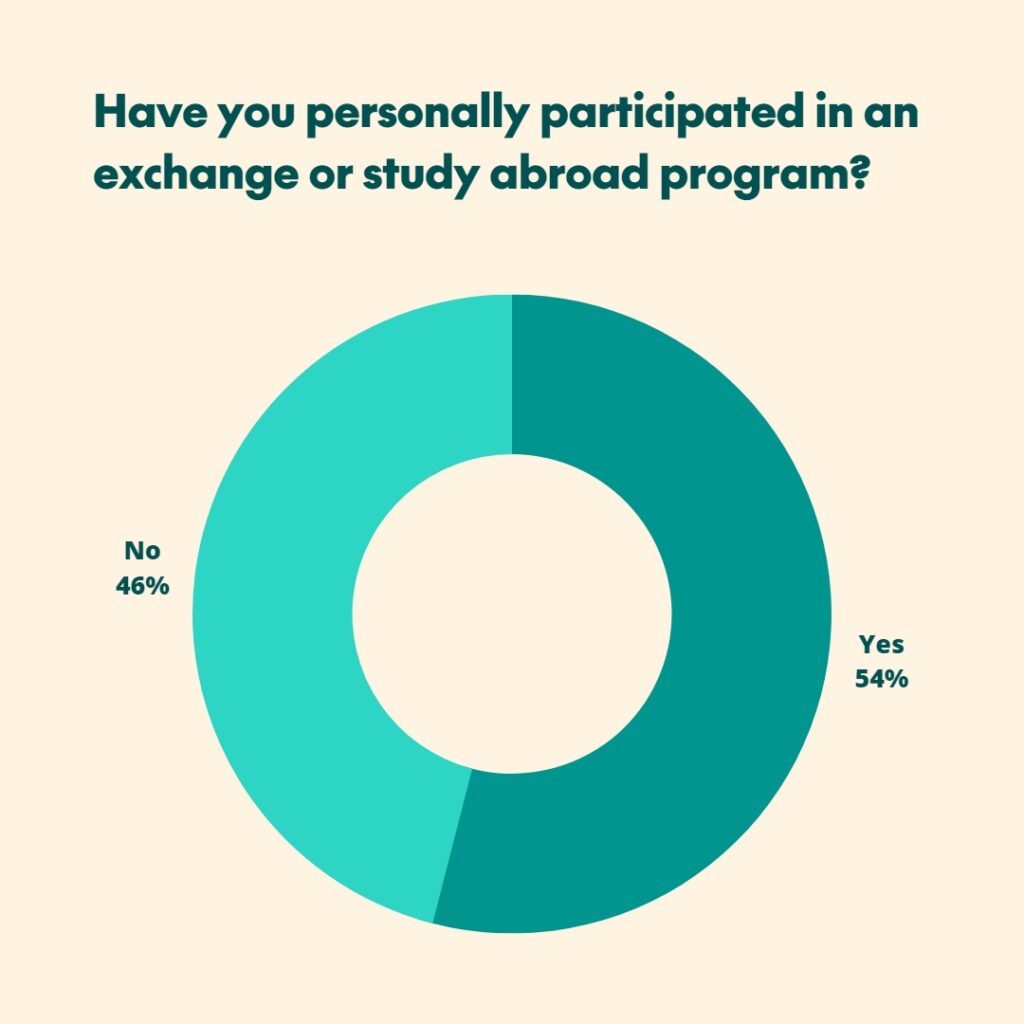 Personal experience beats all
Personal experience is crucial to our company. Over half our staff has participated in an exchange program themselves. By experiencing an exchange adventure first-hand, our staff gained insights and knowledge that they would not be able to obtain through books alone. It allows them to make informed recommendations based on their own observations and reflections. Ultimately, personal experience is what makes us who we are.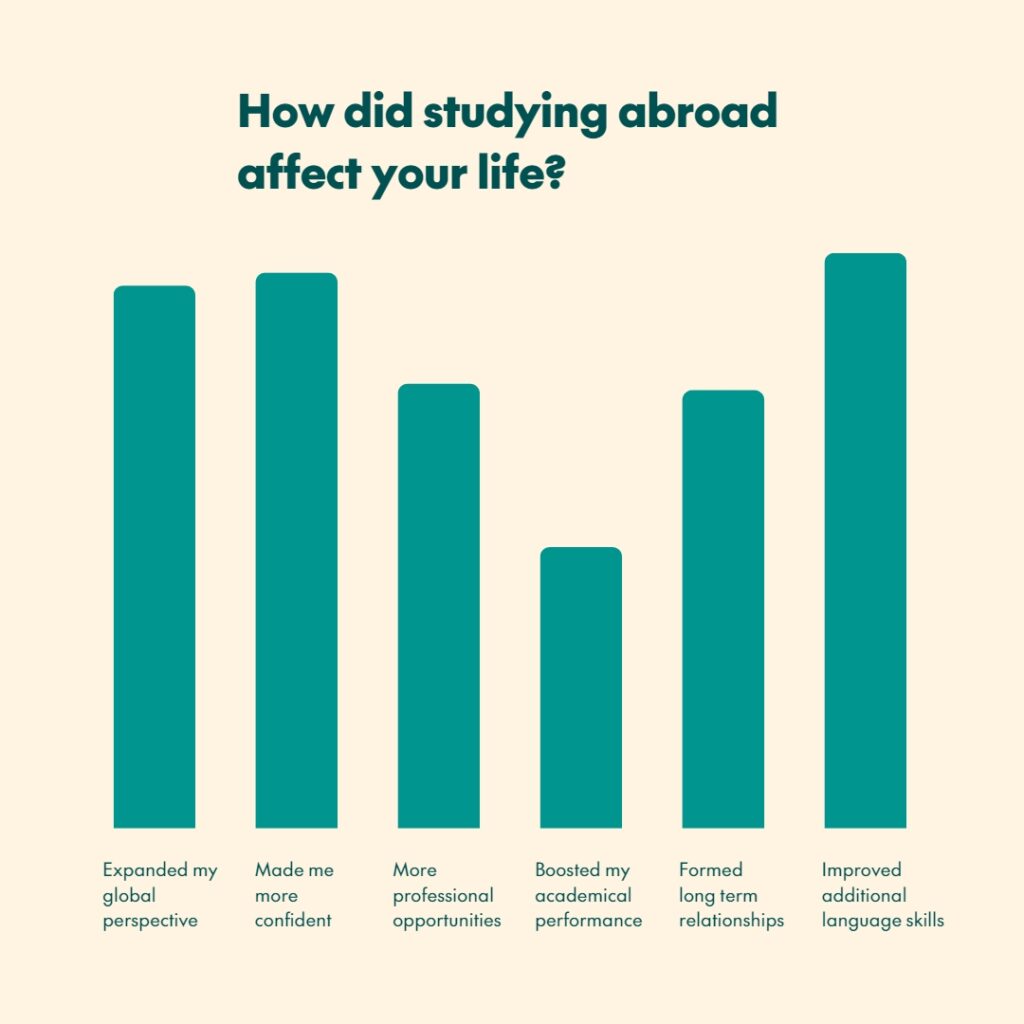 Reasons to study abroad
Our staff knows: studying in a foreign language helps to improve language skills much more quickly and effectively than studying at home. Mastering a second language has a clear impact on your life. One of our colleagues sums it up nicely: "Studying in two languages has opened more doors than I could ever imagine. You don't always appreciate this as a teenager, but I know that I would not have the job I have today without this exposure."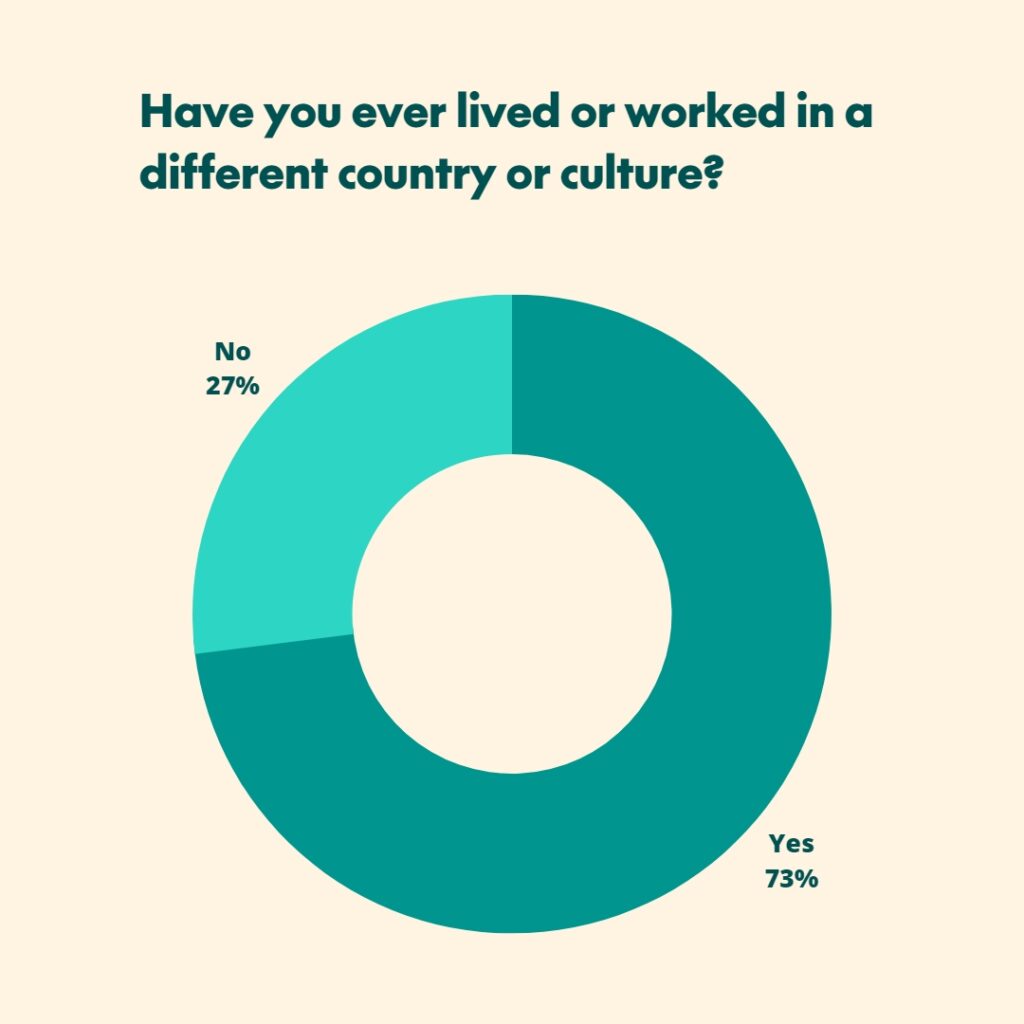 A global organization
About three quarters of our staff have lived or worked abroad. Living abroad can be an incredibly enriching experience. It allows you to immerse yourself in a new culture and gain a deeper understanding of different ways of life. Living abroad can be challenging, but the rewards are numerous: greater independence, resilience, and adaptability – skills that are valuable in both personal and professional contexts.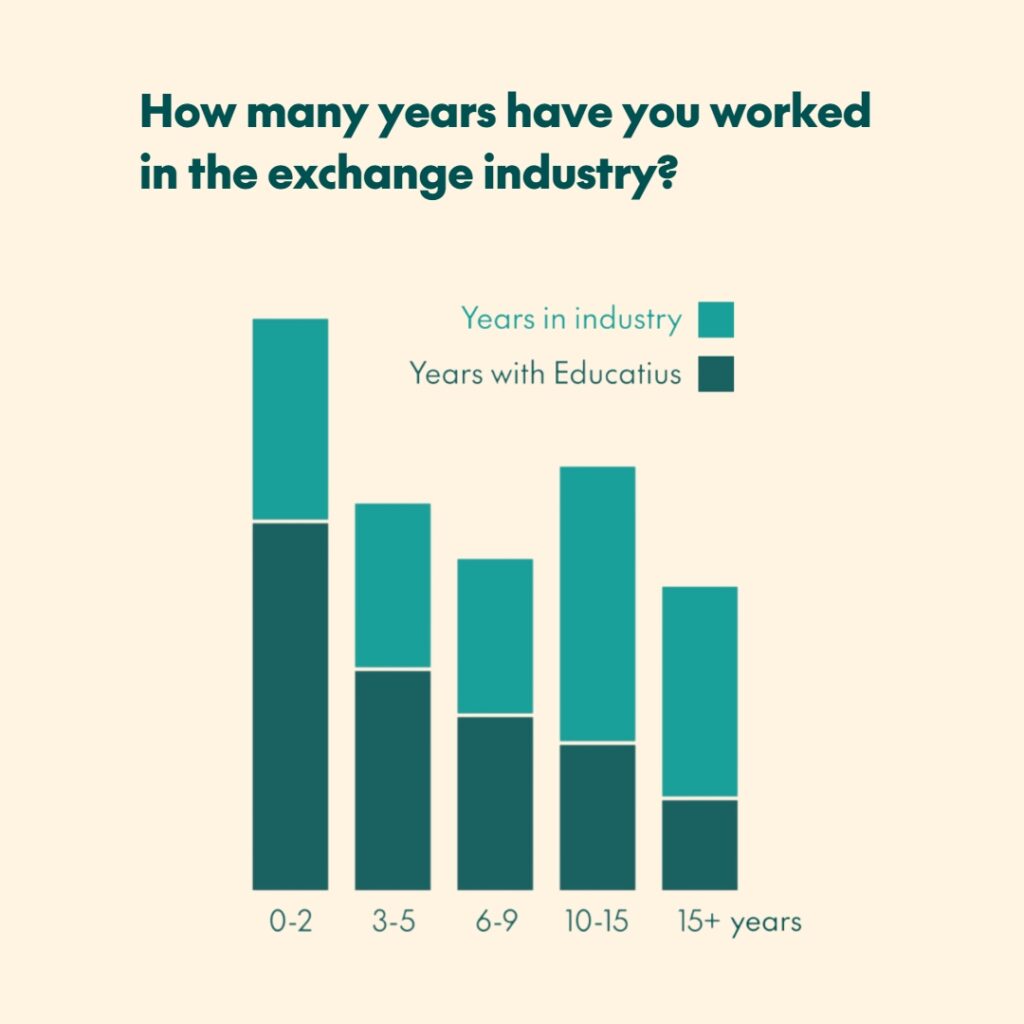 Impressive experience
20 years of exchange experience seems like a lot, but it's nothing compared to our staff's cumulative experience. Together we have 1,585 years of industry experience. Moreover, our staff likes to stay around: many of them have been with us for more than 5 years.
A colleague adds to that fact: "Many of our former exchange students come back to us as ambassadors, interns, and full time-employees. This shows how wholesome and connecting this industry can be – bringing people together in many different ways, with relationships lasting many years and decades!"
Friends for life
Many of our colleagues also host students during their exchange program. One colleague shares a beautiful experience with us: "Over the years we have hosted close to 20 international students. The year my youngest son was to graduate we hosted a student from Brazil, Rafael. He did everything with my son, and they became the best of friends. After Rafael went home, my son posted on his Facebook page: 'You came as a friend. You left as my brother'."
You might also like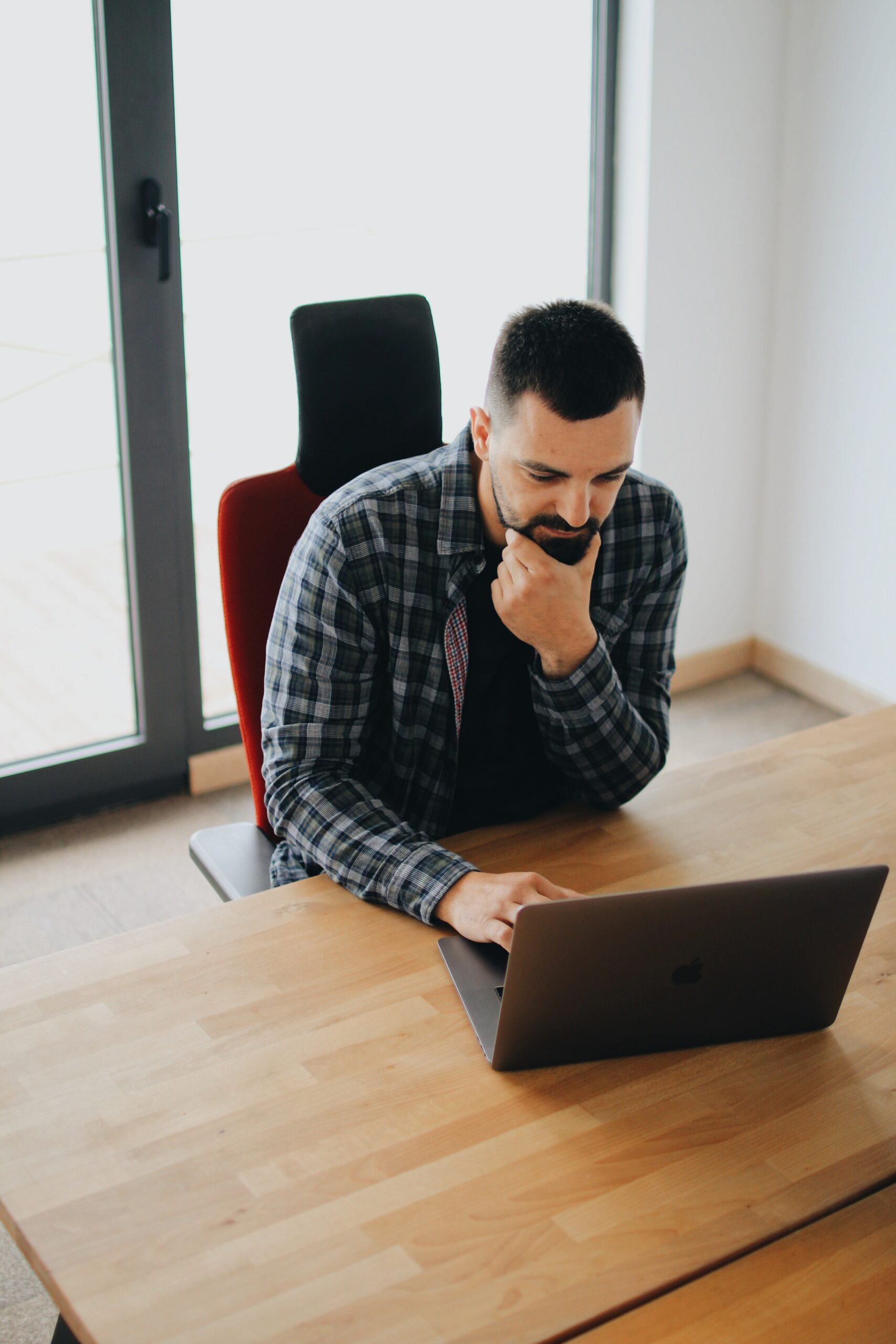 2023.04.20
The Most Important "Ranking" that International Parents Miss
Each year, parents from around the world seek the best…
Read Post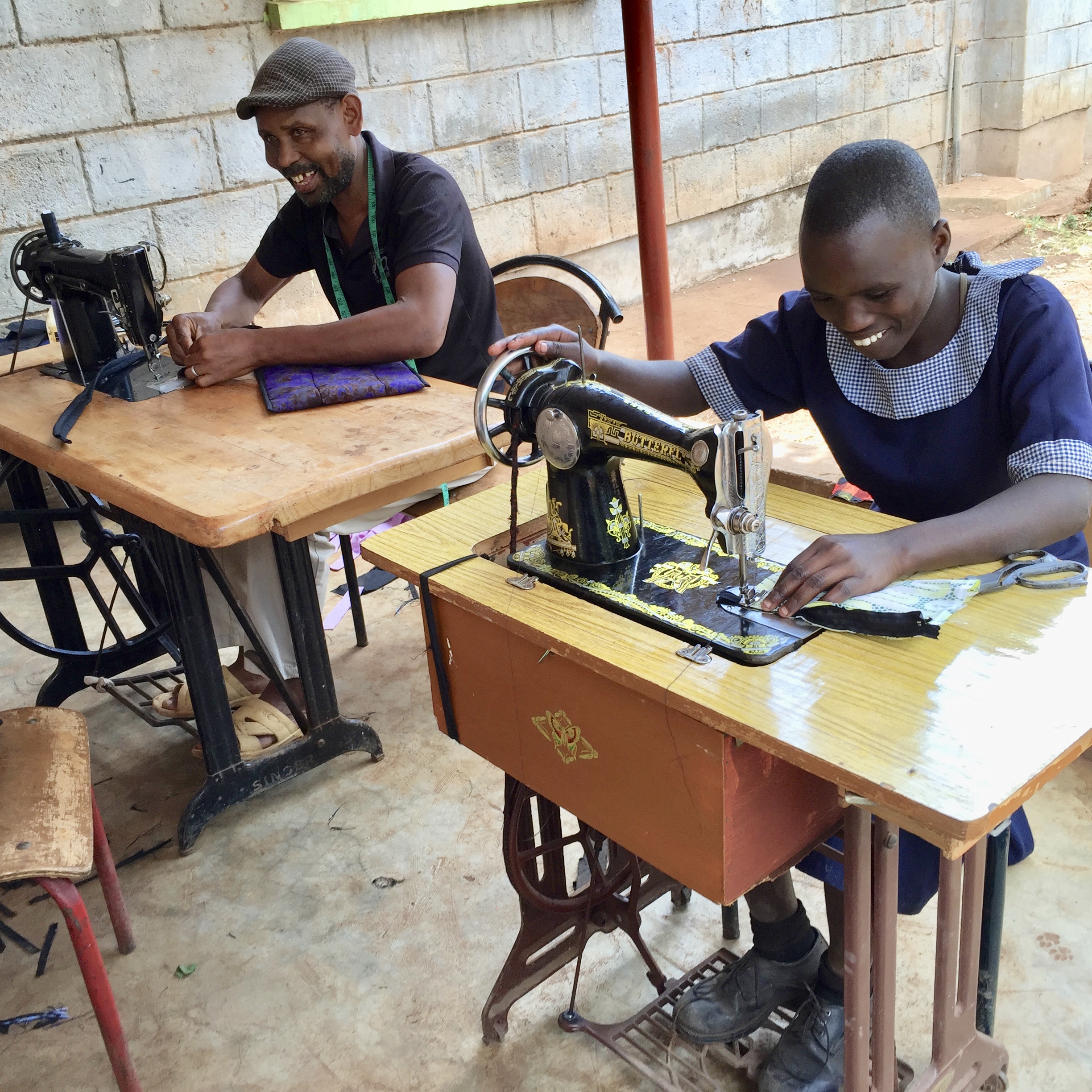 2023.02.22
Aiducatius – 2022 in 3 numbers
2022 was yet another exciting year for Aiducatius. Take a…
Read Post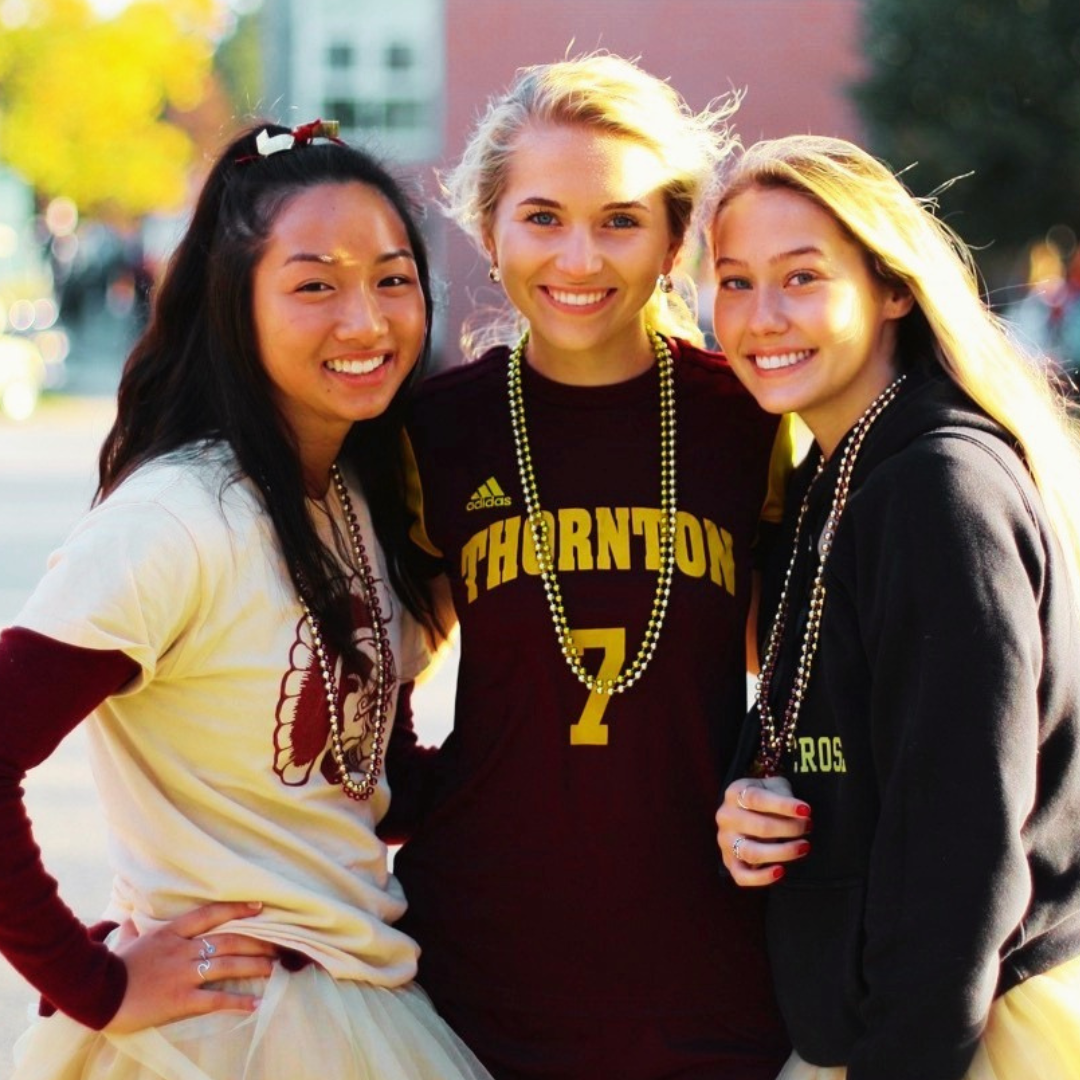 2023.02.17
3 Top Tips to Adjust to Your Exchange Program.
3 Top Tips to Adjust to Your Exchange Program. The…
Read Post