3 Top Tips to Adjust to Your Exchange Program
The opportunity to study high school abroad is the dream of teenagers around the world. Studying in a new country, to create bonds with new friends and family members will be something that shapes your life forever!
But studying abroad is about more than just academics. Living in a new culture, studying in a new language and immersing yourself in a foreign country's daily life is also a personal challenge. It's not something you experience passively, and there are 3 important things that our students advise future exchange students to be sure to practice – to make the most out of your new life!
Be a Joiner
Schools in the USA, UK and Canada are famous for their extracurricular programs. So many choices are available! You might not be used to such activities in your home country, but it is essential that you participate in them on your high school program abroad. During classes you might not have a chance to interact much with your new classmates, but that's what after school clubs are all about. You'll easily meet and develop your skills or passion with students who have similar interest as you.
And you'll have so much to chose from. Every school after school program is different, but certainly they'll have sports teams at a range of levels, visual arts (think photography, journalism, multimedia), performing arts (theater, dance, band), as well as diverse clubs like robotics, chess or social justice. You don't need to be an expert at your club's topic. Join for fun and you may learn you have a hidden talent. Join a few clubs and decide which one is right for you?
Quynh from Vietnam advises: "Studying in America is not what I expected before my study abroad year. It's harder than I used to think. I learned how to become a cheerleader. It's a sport and cheerleaders are athletic! Cheerleaders work really hard, every single moment. I know the exact meaning of teamwork and teammates when I joined cheer and tennis this year. We worked hard together and accomplished a lot together."
Ask for Help
You've never had the experience of studying abroad before, so of course you'll have unexpected experiences – both wonderful and challenging. It's common for students to experience culture shock, experience some intercultural misunderstandings with their host families or roommates, or struggle with an academic system that is very different from home.
But it's important to remember that there are people all around you who have experience in helping international students adjust! Your local coordinator or international coordinators at your school are great places to start – don't be shy about asking them for help. Sharing with them any difficulties you feel fitting in or if you are struggling with school is the first important step to helping you resolve your
challenges. Chances are they've helped students before experiencing exactly what you've been through, and you should not feel alone! They might guide you to find a club that suits your personality or help you find a tutor who can get your over an academic challenge. And if you are feeling homesick or having trouble adjusting let your host family know, they will be there for you!
"I was homesick the first two months of this experience, but my host family always stayed by my side
and tried to cheer me up. If I had bad moments, I always tried to talk to them and every single time they made sure I was doing some sort of activity like going to the mall or playing outside etc. They've been one of the best parts of the journey. They're awesome, they always make me smile," shares Valeria from Italy.
Don't be afraid to try your English!
One of the major accomplishments you'll make during your exchange program is improving your English. People around you will understand that English is not your native language and won't expect you to be perfect. So, make sure your push yourself and don't be afraid to make mistakes.
Although it's very comforting at first, one of the worst things you can do is try to only interact with people who speak your same language or spend your all your free time chatting with old friends. Of course, this is tempting to do, but it will severely limit your English progress, and your ability to integrate with local and international students in your new home.
"When I first came here, I struggled with my English. But I learned so I could communicate better with
my host family and friends," Kanokporn from Thailand notes.
Even before you arrive, look for ways to improve your listening and speaking skills – just watching shows in English on Netflix or learning phrases on Tiktok is a great help, especially slang and casual speech. Being more confident in your English will help you connect with your host family and new friends.
As Leonie from Germany suggests, "talk to people. I know it is scary at first but just put yourself out there. stop worrying about things! Everything will work out; you just have to trust in the process of life. I've also learned that there are wonderful people wherever you go."
You might also like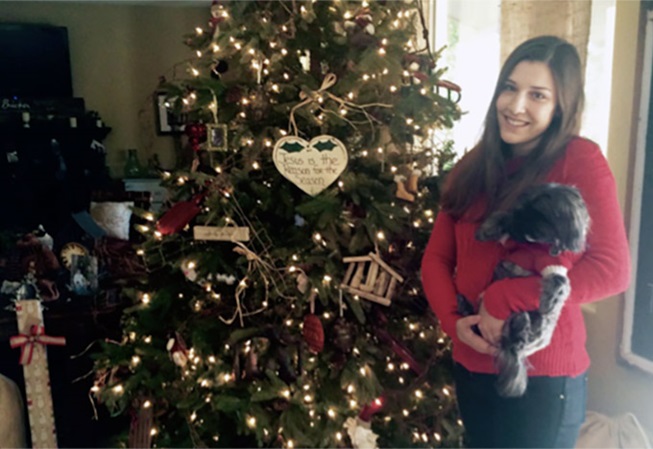 2020.10.25
A month without homesickness
Experiencing Christmas in the US as an international high school…
Read Post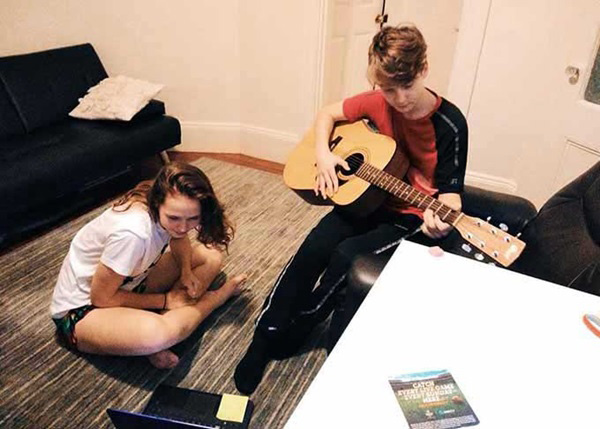 2019.11.07
3 steps to adjust to your host family
Living with an American host family as an international high…
Read Post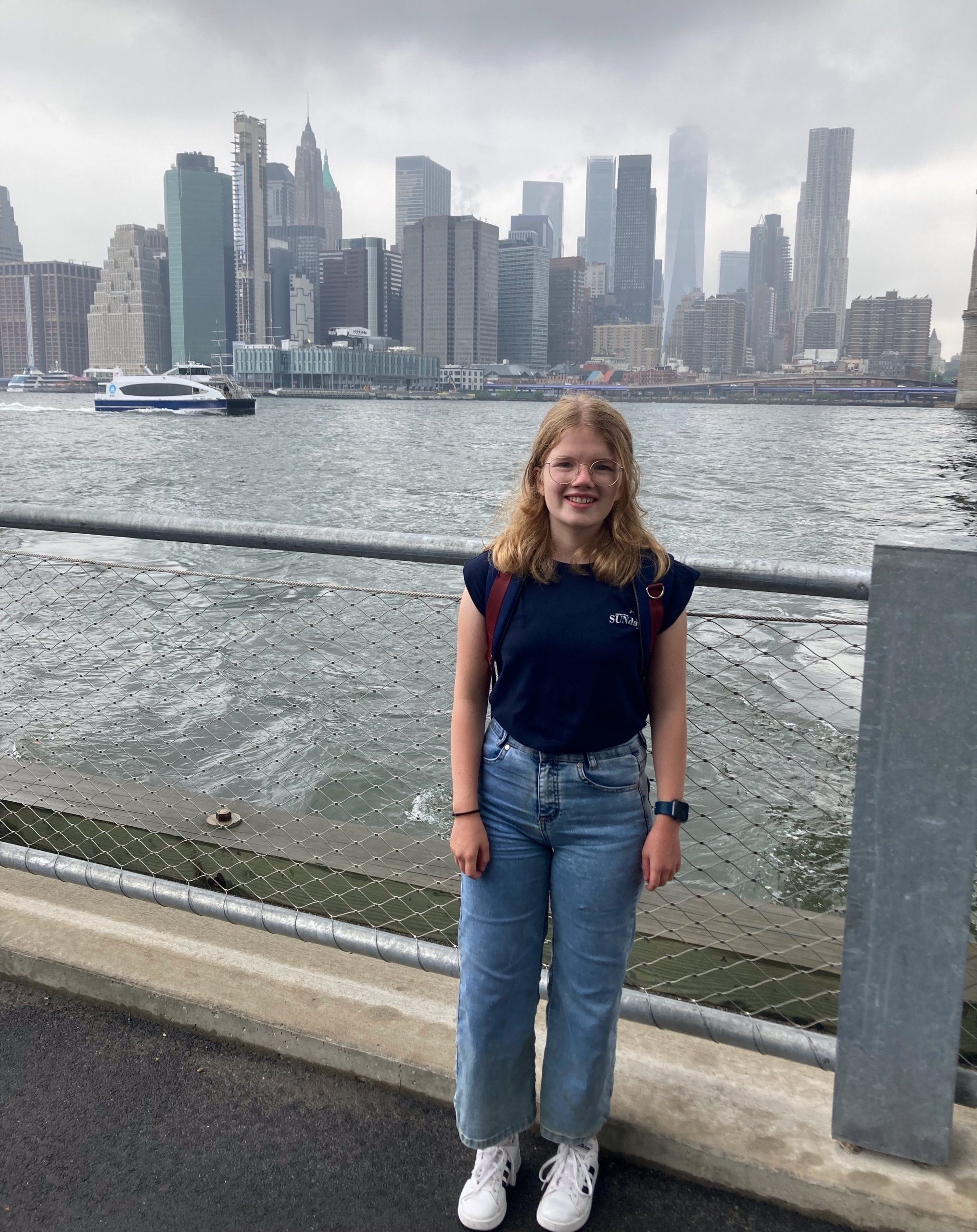 2022.09.29
My First Month in Utah
My First Month in Utah Hey! My name is Pauline,…
Read Post