My First Month in Utah
Hey! My name is Pauline, I am 14 years old and I am spending my year abroad for 10 months in Provo, Utah.
I am really looking forward to telling you about my experiences in the coming months!
Softlanding Camp New York
For me, the big journey started on July 30th. At 13:25 my flight went from Frankfurt to New York. I couldn't wait to finally start my adventure, which made all the nervousness disappear and made saying goodbye to my family much easier. Also with the check in at the airport and my luggage everything worked great. The flight took about 8 1/2 hours. Personally, however, it seemed much longer to me, which was due to the fact that the entire aircraft was darkened made me very tired, but could not sleep. When I finally arrived in New York, I was picked up by a staff member of the soft landing camp and taken to the hotel. There I had dinner and then fell into bed dead tired. In the next two days we had a workshop in the morning and then went on a sightseeing tour. We really saw an amazing amount of New York in two days: The Statue of Liberty, Brooklyn Bridge, Rockefeller Center, 9/11 Memorial, Broadway, Wall Street and much more. My absolute highlight was definitely the Brooklyn Bridge. We went there in the evening and could watch a beautiful sunset with a view of the skyline.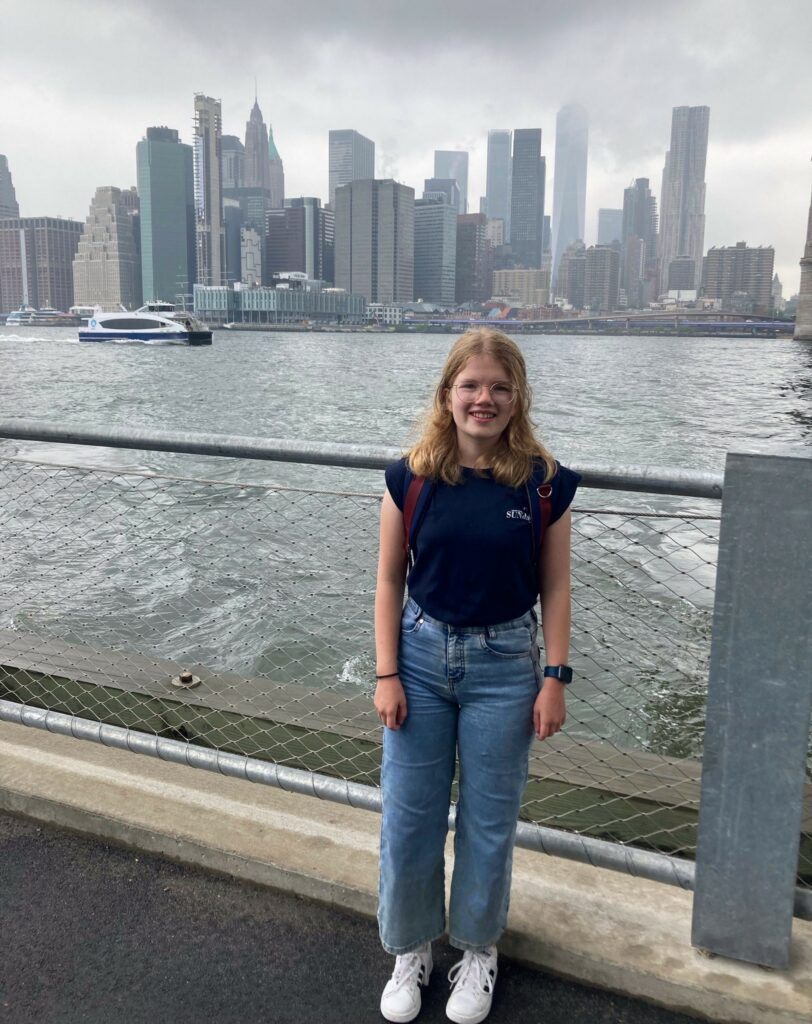 First Meeting with my Host Family
On August 2nd I flew from New York to Salt Lake City late in the evening. I was very happy to finally meet my host family. I had a photo of my host family, so luckily I discovered my host mother very quickly. My host family consists of my host parents, three host brothers, one of whom is currently on his mission for the Church, which pretty much everyone does in Utah after school, two other exchange students from China and Japan, and three dogs. In addition, a boy lives with his mother for rent in our house. My host parents picked me up from the airport and we really got along very well right away. The drive from Salt Lake City to my host family's home in Provo took about 45 minutes. We talked the whole time and laughed a lot. When we arrived home, my host parents showed me everything and around 01:00 at night I was finally able to sleep.
The First Days
The first days with my host family went really well, I settled in quickly and after a week, I was at home. In the beginning, of course, there was a lot of organizational work to do, such as a tuberculosis test, further vaccinations and choosing my school subjects. But I also experienced a lot of beautiful things in the first few weeks! On my second evening we were at a neighborhood party, where I met some of my current friends, we were boating on a lake nearby, I was at my first football game and at a dance that is organized once a month by the church.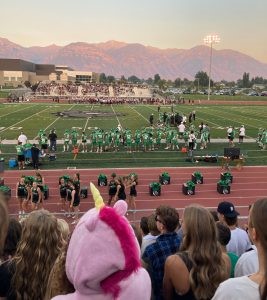 The First Day of School
I was really looking forward to the first day of school, even though I was a bit nervous that I wouldn't be able to find my way around the building. I was lucky that I already knew some people through football games, church, dance and also the cross country team with whom I trained before school started. On the last day of the holiday there was a school tour for all new students. However, this only made me very insecure. The building is just huge and the next morning I had already forgotten everything that was explained to us. Fortunately, our school bus always arrives at the school very early, so I had a lot of time to find the room. In the first few days I had to ask a lot of people for directions and still sometimes came too late, but all the teachers are very understanding when you tell them that you are an exchange student. At lunch in the first days I simply had the plan to sit down with sympathetic looking people, but I was always asked by people I already knew if I would like to eat with them. These are also the groups I always eat with now (there are A and B days where you have different lunch times, so you can't eat with the same people on both days). After some changes, my timetable now looks like this. A-Days: Volume 1 2. Aerobic Walking and Jogging, 3. Choir, 4. Film History.
B-Days: 1. Math, 2. US History, 3. English, 4. Earth Science. I am very satisfied with most of my subjects. In general, the material is very simple in most subjects, but especially math. Overall, however, it is a completely different way of learning, which is more difficult for me personally, but I think that's different for everyone.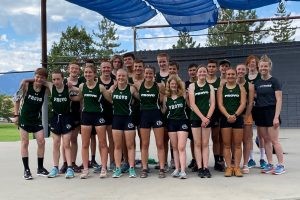 Friends:
I have to say, I've already found super great friends for the fact that I've only been here for 2 months. This is mainly due to the fact that I have participated in many activities from the beginning and joined the Cross Country Team, for example, but also because in my opinion the Americans are much more open and often address you on their own. This is also my biggest tip to all future exchange students: just join in everything that is offered to you, no matter if it sounds exciting or not! In the end, you usually had a lot of fun and usually met nice people. Overall, the first month was super nice! I have experienced a lot, luckily had no problems with homesickness or culture shock and above all met great people!
I could write a lot more, but I think that would be too much.
You might also like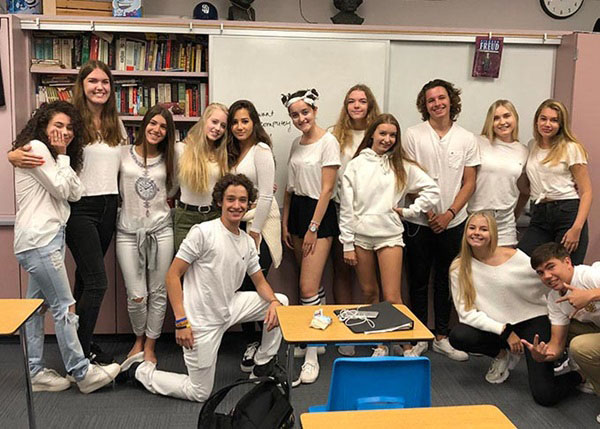 2018.10.23
A US homecoming experience
What is it like experiencing homecoming in the US as…
Read Post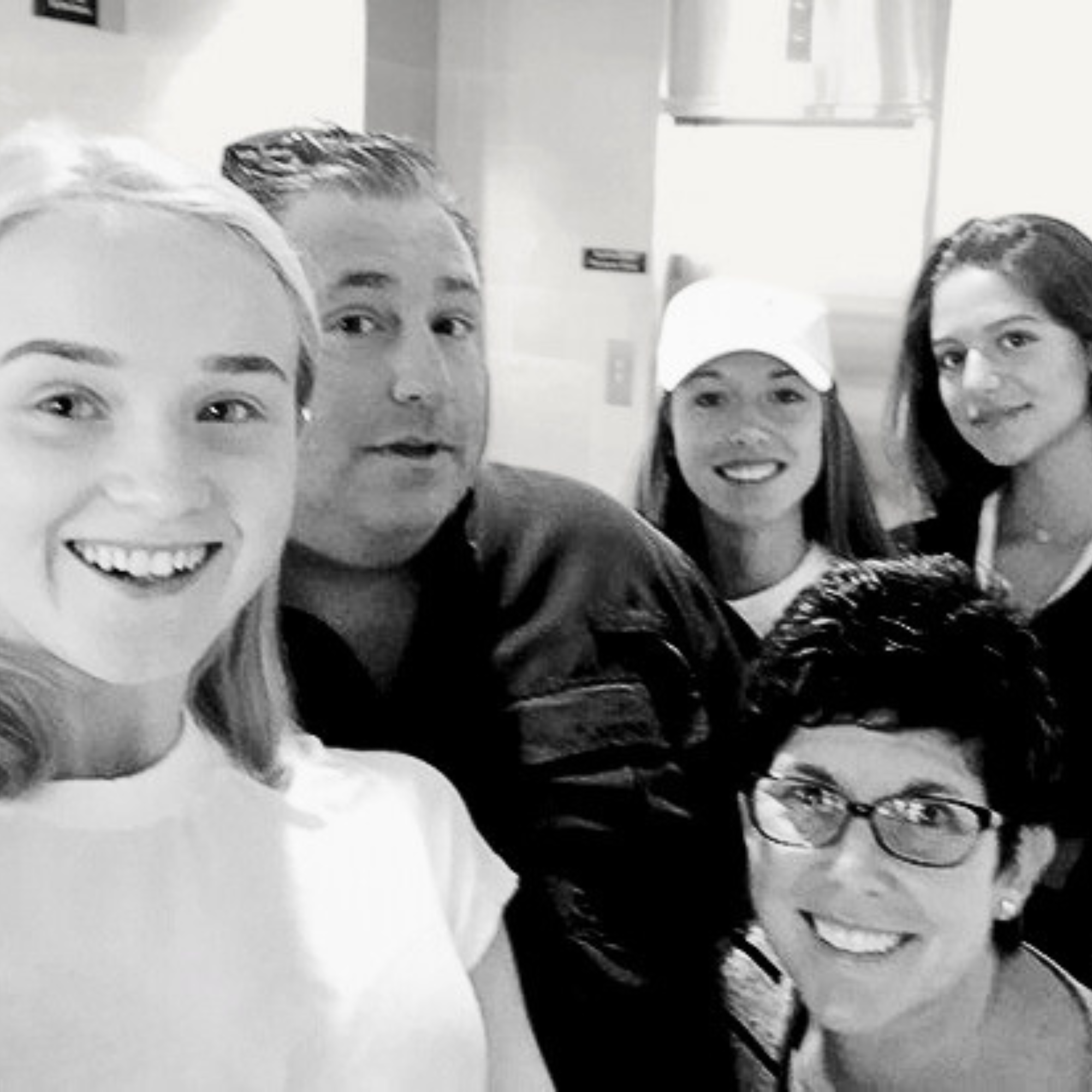 2021.06.14
My Experience with an American Host Family
Hello, my name is Giulia, and I will be speaking…
Read Post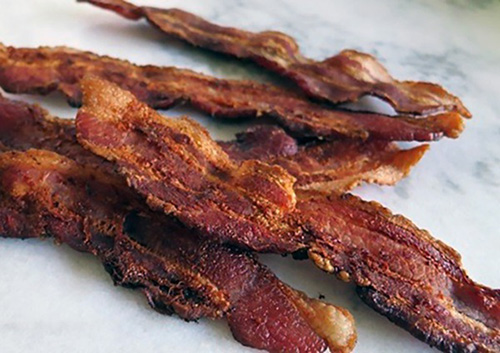 2020.03.18
5 American foods you need to try
Food is important and what I have for you today…
Read Post