The Educatius value proposition
An international high school exchange is one of the best investments you can make in your child's future! Our experience placing students from 50 countries with our school partners and host families in 10 countries has given us a deep understanding of intercultural relations and the realities of life for teenagers today! Our staff members have all lived, studied or sent our own children abroad – providing first-hand experience that we put to work for you when you entrust us with your child's growth, learning, curiosity and well-being.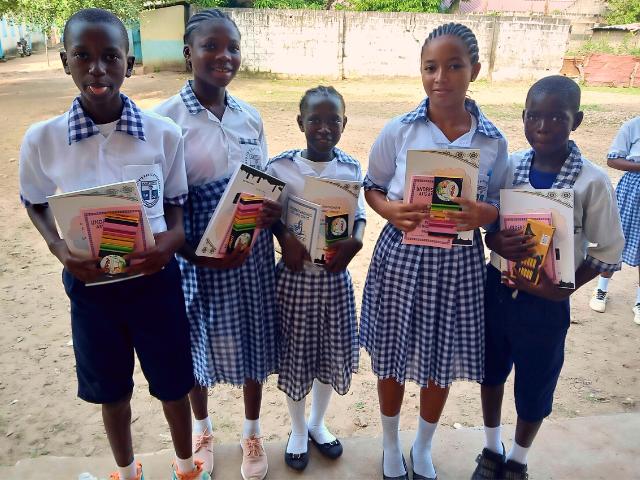 Aiducatius
When you engage with us, you are also contributing to our sister charity, Aiducatius, which is dedicated to supporting sustainable education for students in Africa and Latin America, as well investing in measures to reduce the carbon footprint associated with international student exchanges. Check out our Aiducatius activities below.
Learn more
A safe way to explore the world
Nothing instills confidence and maturity more than an international student exchange experience. At the same time, parents of teenagers are quite rightly concerned about sending them far away for weeks and months at a time. We have deep understanding and experience with these issues – not just professionally, but lived experience that equips us to provide all-round support for your child, our host families and you, as parents.
Our school partners and host families are carefully vetted through a rigorous process.
We provide multiple layers of support, from the time of your first free consultation, through preparation of your child's school and visa applications, travel, placement and quality assurance, as well as 24/7 support on the ground and monthly reports back to you. We understand that teenagers are on a steep learning curve and need compassionate care and support. You can count on our dedicated team to help your child get back on track if the need should arise.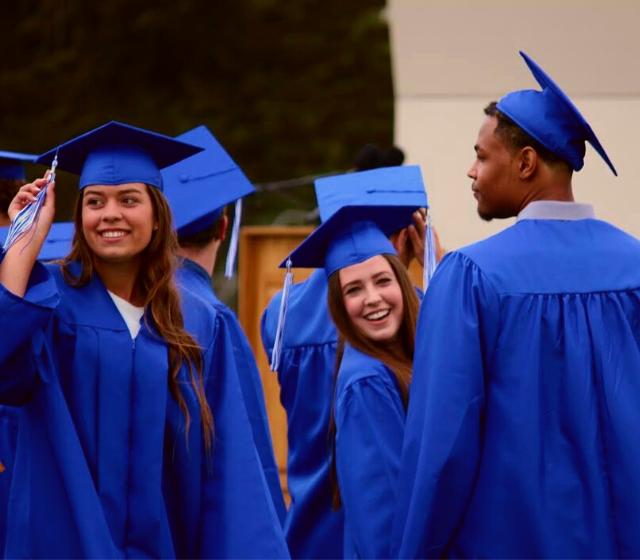 Highlights
We are the largest and longest-serving company, solely dedicated to international high school student exchanges – for the past 20 years. We have developed a large portfolio of excellent school partners in 10 countries, and we recruit and manage student exchanges from 50 countries – a combination that ensures unique intercultural expertise. We have also developed a rigorous host family selection process to create and support caring, welcoming environments for your child. Educatius provides total support throughout the experience, from first consultation to returning home. Government sponsors in Asia, Europe and Latin America have entrusted their international exchange students to us.
Learn more
Frequently asked questions
If your child enrolls in a public or private day school or a classic program, they will live with a carefully selected host family that will welcome them warmly, help them integrate into school and local life, provide meals and transportation, and likely become lifelong friends and a second family!

There is no one typical Educatius host family – they come in all shapes and sizes. They may live in the city, a small town or the country. They may or may not have children or pets. You can be sure that a great deal of thought goes into matching your child with the best possible host family.

If you have selected a boarding school, your child will live on campus under adult supervision at all times, eating and studying with their friends, enjoying a wide range of activities and a daily choice of meals.
Each host family is motivated by a desire to share their local culture with an international student. The Educatius process, based on 20 years of experience, provides for a thorough application process, checking references, interviews, a background check for every adult in the family, plus an in-home visit.
With the best intentions in the world, it can happen that a match that looks perfect on paper does not work out as well in real life. Whatever the reason, Educatius is always committed to fix it. In the first instance, our experienced local coordinators, supported by regional managers and our leadership team, will seek to address any issues that may be causing a problem – sometimes they can be caused by a cultural misunderstanding, for example, and can be resolved. If necessary, we will find a new qualified family to host your child.
Sending your child to study high school abroad is one of the most important and valuable actions you can take to enhance his or her future. We have a range of programs to suit your child and your budget:
The Classic program is a budget-friendly traditional cultural exchange experience where we place students in a host family and a nearby high school.

The Select program allows students and their parents to customize the experience according to their interests and dreams. You choose the school based on your criteria, and we then arrange for your child to live either in a caring host family or on campus with their friends at an excellent boarding school. Need guidance? Our counselors would be happy to make personal recommendations.

We also offer a USA online diploma in two versions. We partner with two highly regarded boarding schools, Thornton Academy and Washington Academy, which award diplomas either as an option to upgrade the USA J-1 program, or entirely online for students who are not able to study abroad. The dual diploma program supports students to earn both a USA high school diploma and a diploma from their home country – an excellent path to university admission.
In addition to the USA dual diploma and online diploma, we offer in-person programs in the following ten countries: USA, UK, Australia, Canada, France, Germany, Ireland, Italy, New Zealand and Sweden.
Deadlines vary with the program. Some high-demand programs require applications a year in advance, while others can be more flexible. The most popular options fill up early, so get in touch to determine the next availability of the best program for your child.