Bridging High School Exchanges and Global Climate Action
At Educatius, we are inspired by our company's ability to make a positive impact in the world. Beyond the global educational and cultural exchanges that are at the heart of what we do, we value the importance of sustainability and are committed to integrating it into our business practices.
Naturally, when students embark on a life-enriching high school program abroad, their international travel creates an environmental impact. To address the impact of our operations, especially the carbon emissions produced by students flying from over 50 countries to their exchange programs, we are taking proactive steps.
Educatius has already been supporting Aiducatius since 2009, an organization focused on improving underserved communities through education and environmental projects. In 2022 alone, we planted a total of 12,350 trees in schools and health centers in Tanzania, benefitting more than 60,000 youth.
To expand our environmental efforts, we will expand beyond our tree-planting in Tanzania, to invest in global climate action and support sustainability projects, creating a portfolio of projects and carbon credits that will offset the emissions of our student travel.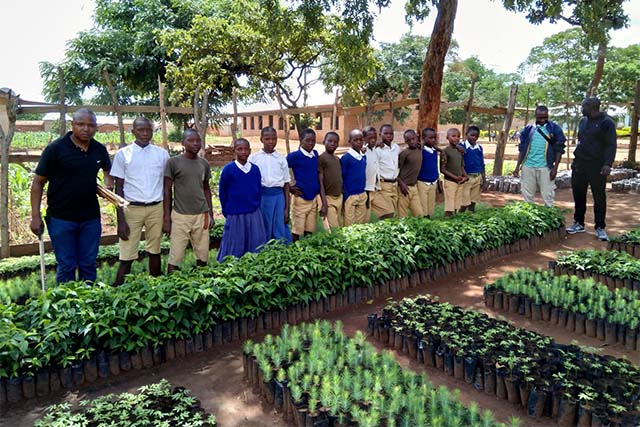 We will begin by partially offsetting our carbon footprint from 2023 student travel, with a further commitment to reduce our carbon emissions overall, with the goal to offset all student travel by 2027.
Further, Educatius has developed a multistep Sustainability Action Plan that includes measuring our emissions, offsetting, and mitigating our carbon footprint, understanding our opportunities to improve, and taking local and global action to support the UN sustainable development goals.
Supporting the UN's Sustainable Development Goals
As part of our commitment to the UN's Sustainable Development Goals (SDGs), we will focus on three key goals that link with Educatius values and mission.
SDG 4 (Quality Education) by providing quality education to students through cross-cultural learning experiences that enhance global citizenship and understanding. Our Aiducatius program supports access to sustainable education for students in Africa and Latin America and reduces our own carbon footprint through tree planting projects.
SDG 13 (Climate Action) by measuring our carbon emissions, developing a strategy to reduce them, and mitigating them with carbon offsetting and removal projects.
SDG 11 (Sustainable Cities and Communities) we will promote sustainable cities and communities by partnering with local organizations that support sustainability and responsible tourism.
What have we done so far
To be transparent in our efforts, we started with the data – by measuring the carbon emissions of student air travel by gathering data on all our Educatius student flights in 2022 (the source of the majority of our emissions) to have an understanding of how to calculate the carbon impact of 2023 flights. We calculated this travel using best practice based on advice from the International Civil Aviation Organization (ICAO). Our calculations show these flights produced approximately 6,600 tonnes of carbon emissions. We partnered with verified, gold standard suppliers to offset and mitigate our emissions.
Want to check our math? We share our methodology for calculating our flights here.
Our multistep commitment
Offsetting. We are developing our sustainability plan with clear goals and targets over the next three years. Due to ongoing debate globally around the value and validity of offsetting and to avoid greenwashing, we won't be adding goals or terms like "Carbon Neutral" to our strategy yet – but we will commit to offsetting 100% of our emissions by 2027. Other companies may call this carbon neutral; however, we recognize that this is not a universally accepted term. Nonetheless it's our best way of mitigating the impact of our students' air travel.
Based upon evaluating the maximum impact across the UN's Sustainable Development Goals and feedback from our global colleagues, we've focused on supporting 4 projects that best align with our mission of quality education, sustainable cities and communities, and sustainability: Kulera REDD+ and Cookstoves in Malawi, Gola Rainforest Protection REDD+ in Sierra Leone, Rimba Raya Biodiversity Reserve REDD+ in Indonesia and the Global Renewable Energy Portfolio.
Reducing. Beyond offsetting our students' travel, we know there are other ways we can make an impact.
We have produced a roadmap to encourage sustainable travel for students and amend our staff travel policy to prioritize sustainable transportation. We will implement a training plan to encourage sustainable practices throughout our organization. In addition, we plan to expand our sustainability strategy to cover all Scope 1, 2 and 3 (direct and indirect) emissions and implement measures to reduce them.
We will also implement sustainable practices in our offices, review global energy providers, systems, waste reduction, recycling programs, and sustainable sourcing of materials and supplies. We will explore opportunities to engage our students in sustainability initiatives, both during their exchange program and in their home communities.
You might also like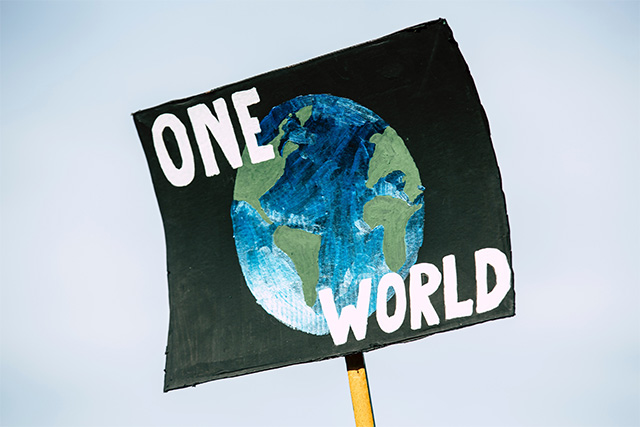 2023.10.28
Educatius methodology for calculation of carbon emissions
The journey to understand our environmental impact starts with calculating…
Read Post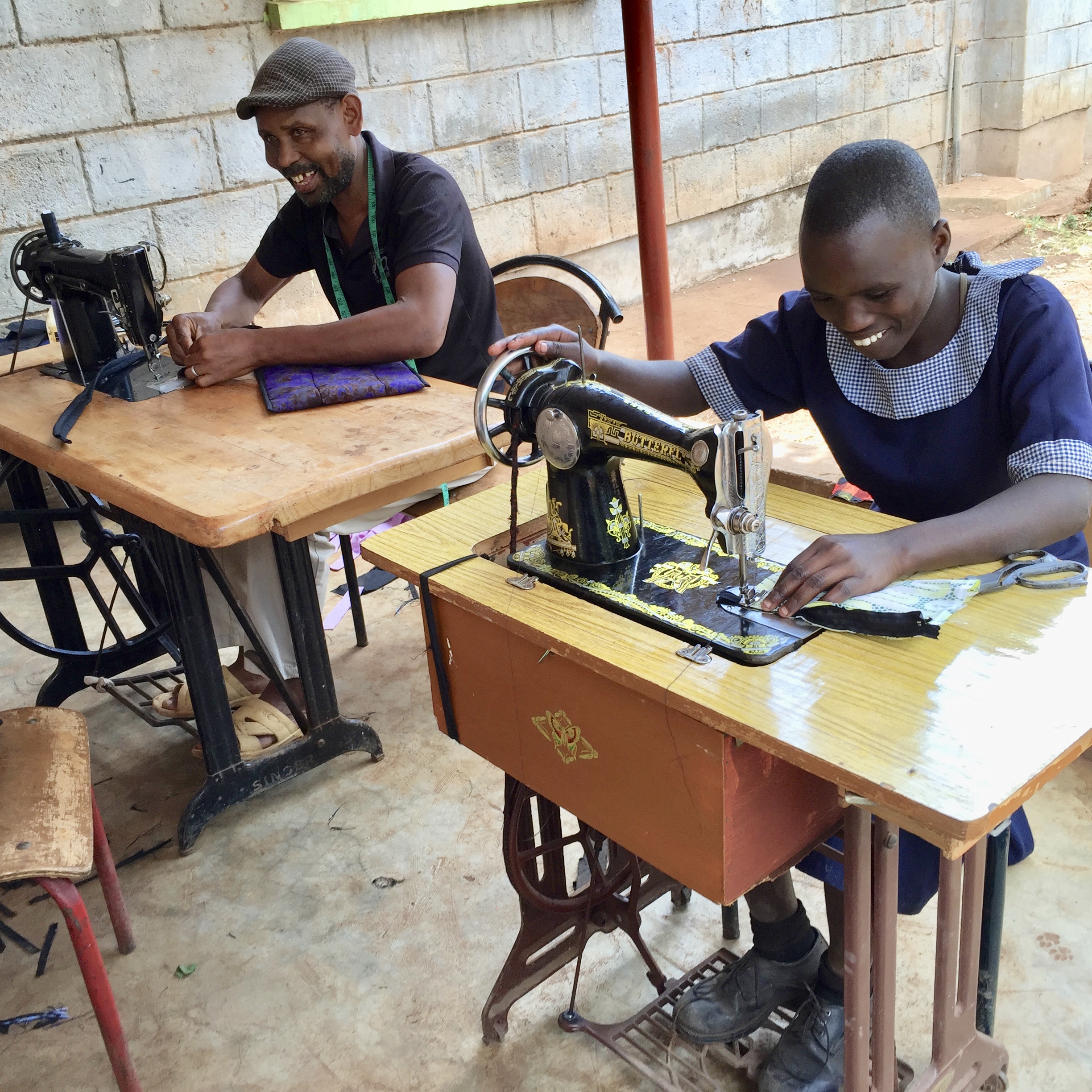 2023.02.22
Aiducatius – 2022 in 3 numbers
2022 was yet another exciting year for Aiducatius. Take a…
Read Post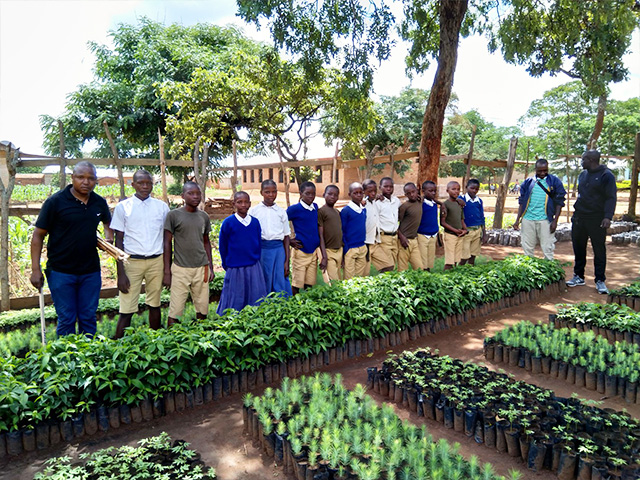 2023.09.14
 Educatius Exceeds Tree Planting and Sustainability Commitments in 2023
Growing Sustainable Impact With Aiducatius We are thrilled to share…
Read Post