A Flexible Alternative to an Exchange Year
High school online studies have emerged as an inspiring alternative to traditional exchange programs. Personal limitations or lack of budget, no visa ability, or simply no interest? Regardless of your reasons to not go abroad for an entire exchange year, there's still a way to graduate with a U.S. high school diploma and stand out academically and in future career endeavors. Continue reading to delve into the benefits of studying high school online and explore if this is your way to unlock an international education.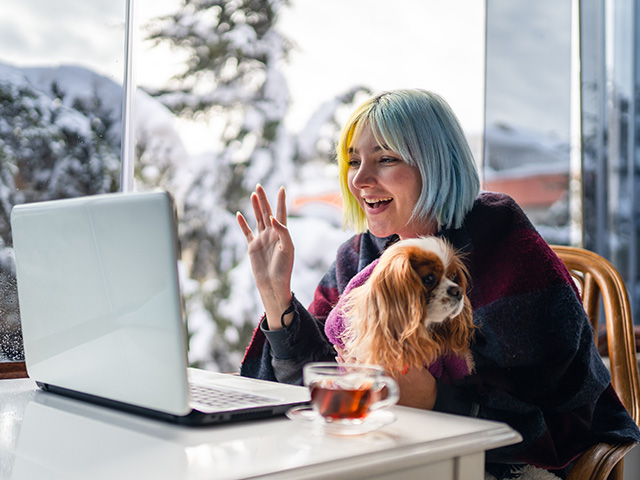 Tailored Online Diploma Programs
At Educatius you can choose between three high school online programs at fully-accredited U.S. boarding schools: Hybrid Dual Diploma, All-Online Dual Diploma and Full-Time U.S. High School Diploma Online.
Affordable for families on a budget
An online high school diploma is a great option for families on a budget. It is more affordable, and you earn the same high school graduation diploma while studying at home as you would at a high school in the US.
Flexibility and Customized Learning
One of the most significant advantages of high school online studies is the unparalleled flexibility it provides. Digital education allows you to tailor your learning experience to accommodate personal growth and unique circumstances.
Start when you want to
Pace your studies to fit your personal schedule and needs
Study day or night and throughout the year
High school online programs also offer a diverse range of courses, enabling you to design a learning path that fulfils your academic goals. Whether your interests lie in arts, languages, or social sciences, online education provides courses to nurture your talents.
Global Community in Virtual Classrooms
While an exchange year typically involves immersing oneself in a foreign culture, high school online studies offer a unique opportunity to connect with a global community. Through twice-monthly live sessions and synchronous summer courses, online students interact with international classmates in discussion forums and collaborate projects. Engaging with diverse perspectives and cultures helps broaden horizons and cultivate a deeper understanding of our interconnected world.
Academic and Personalized Support
Educatius Academy offers support and personalized guidance before, during, and after your studies. It's a supportive learning environment where you feel motivated, inspired, and empowered to excel.
Earn a Diploma Online in Safe and Familiar Environment
Is the idea of studying abroad for an entire year overwhelming? The good news is that you can stay with your family and friends, while getting a U.S. high school diploma. High school online studies bring a world of academic possibilities directly to your doorstep. So, why not unlock the doors to a world of knowledge and opportunities right from the comfort of your own home.
Book a free one-to-one meeting with us and together, we'll explore the best way to reach your goals!